Do you dream of having an inspiring career, one where you get a chance to protect the public every day? If you want to make a difference in the world, then a career in law enforcement may be just what you need.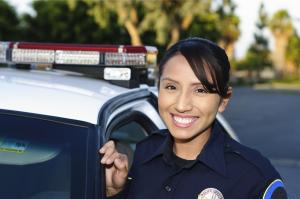 Why Choose A Career In Law Enforcement?
Earning a criminal justice degree is a smart choice. It is estimated that the need for police officers, forensic investigators and detectives is expected to grow in the coming years. 
As a matter of fact, a career in criminal justice can be a rewarding way to serve your community while securing a job in a growing and well-paying sector. Although getting a criminal justice degree is not an easy task. The rules are more strict than before. Some careers in Criminal justice can be obtained with a high school diploma, but many agencies today now require a college degree along with the right set of skills. 
Criminal justice roles not only involve enforcing laws, prosecuting and punishing criminals but also rehabilitating offenders, and even assisting in court proceedings. No matter what aspect you're interested in, there's always a place for you. 
Possible Careers In The Law Enforcement Field
If you are willing to get a criminal justice degree, you must keep in mind that you are not limited to working only as a police officer. There are enough specialities within the industry where you can work in just about field. These potential jobs include: 
Police Officer

Forensic investigators

Border Patrol Agent

CIA Agent

Corrections Officer

Private Detective 

Probation Officer

Crime Scene Investigator

Customs Agent

Court Bailiff

Emergency Dispatcher
5 Law Enforcement Careers & The Degrees They Require
1) Customs and Border Protection Officer
Interested in working in the Department of Homeland Security as a CBP officer? You would need a bachelor's degree. Moreover, one year of graduate schooling in a law enforcement discipline is mandatory. A master's degree can enhance your knowledge, furthering your desired career in law enforcement.
As a custom and border protection officer, your duty mainly revolves around keeping terrorists and their weapons out of the United States. Depending on your title, education and specific duties, a career with the CBP offers different salary packages. The average salary for G-5 level officers is $40,511 and $46,110 for a G-7 level officer. [1]
2) Police officer
The first role that comes to mind when thinking of a criminal justice career is a police officer. Police officers play their role in keeping local communities safe. Teamwork, good communication and leadership are the keys to become a better police officer. Undoubtedly the work can be both physically and mentally hard but the rewards are just amazing. [2]
If your goal is to work at the federal level or attain a high-ranking role, you must consider earning a bachelor's degree. Other than earning a degree, you'll need to complete training both on the job and in a formal academy before performing official duties. The salary is based on many factors such as education, skills and training. According to the U.S. Bureau of Labor Statistics, the average salary of a police officer is almost $63,380.
3) Crime scene investigator
The crime scene investigator collects and analyzes physical evidence found at the crime scene such as; hair, tissue or any bodily fluids. 
To become a crime scene investigator you will require a bachelor's degree either in criminal justice or a related field like forensic science or biology. The median annual salary for CSIs, which the BLS classifies as forensic science technicians, is $58,230.[3]
4)Federal criminal investigator
These professionals investigate federal crimes. This involves gathering evidence, interviewing witnesses, arresting suspects and testifying in court.
Becoming a federal criminal investigator requires a bachelor's degree in criminal justice followed by an intensive training course at a federal facility. Most of the federal agencies require applicants to be under age 37 by the time they join the service. Federal criminal investigators earn a median annual wage of $106,040.[4]
5) Probation officer
As a probation officer, you could play an important role in rehabilitating those on probation. 
Your duty may include performing drug tests, offering to counsel, setting up rehab programs.
A bachelor's degree in criminal justice is mandatory to become a probation officer. Completing training and a certification test is also necessary after accepting a job. Probation officers often make a median annual salary of $53,020 per year. [5]
Conclusion 
There are many career options in the criminal justice and law enhancement sector. But before choosing a degree make sure you completely understand your skills and capabilities. Do your research for different career options and always be aware of online scam programs. 
REFERENCES
"Customs and Border Protection Officer: Career Guide." Criminal Justice Degree Schools. October 15, 2020. https://www.criminaljusticedegreeschools.com/careers/customs-and-border-protection-officer/. 

Writers, Staff. "Police Careers & Law Enforcement Degrees: How to Become a Police Officer." LearnHowToBecome.org. April 21, 2019. https://www.learnhowtobecome.org/police-officer/. 

Study.com. https://study.com/articles/How_to_Become_a_Crime_Scene_Investigator_Career_Roadmap.html. 

"How to Become a Criminal Investigator: Criminal Justice Careers." Maryville Online. https://online.maryville.edu/online-bachelors-degrees/criminal-justice/careers/criminal-investigator/. 

"Franklin University." What Can You Do With a Criminal Justice Degree | Franklin.edu. https://www.franklin.edu/blog/what-can-you-do-with-a-criminal-justice-degree.