As the skin starts to lose its components, your skin might require some help from you to stay healthy and supple. We have compiled a list of products, tips and routines to help you take better care of your skin.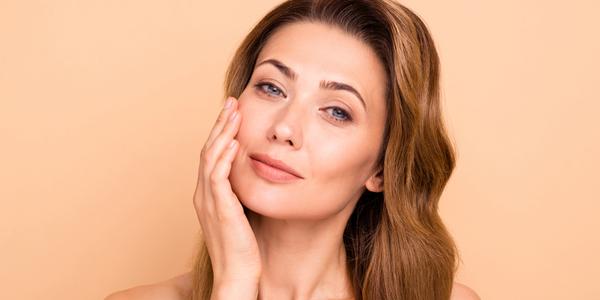 Skincare Habits to Adopt
The first step is removing makeup, sunscreen and dust with lukewarm water and a mild cleanser suitable or your skin type every day and night called cleansing. For older adults, it is essential to use a gentle face wash with a low pH balance because it will cleanse all the pollutants off of your face while leaving its natural protective barrier intact[1]. We like:
Clinique Extra Gentle Cleansing Foam, $21
Sun protection is key in anti-ageing skincare. We should avoid unnecessary exposure to the sun, but applying sunscreen generously when we can't. Daily application of an SPF 30 or more protects the skin from future UV damage [2].
Hydration is important as one ages, less collagen is produced. Whether you choose a cream, gel or liquid form, moisturizers will replenish your skin's water levels as well as lock the water in for longer. These two are often combined in a single product, so we recommend:
Eucerin Daily Protection Broad Spectrum SPF 30 Sunscreen Moisturizing Face Lotion, $7.39
Clinique Face Cream SPF 50, $26.50
After your chosen moisturizer, you should apply anti-ageing serums to your skin. They have a higher concentration of ingredients such as vitamin C or alpha hydroxy acids (AHAs) than any other in their category. Make sure to pat it on the skin gently. We like:
The Ordinary Vitamin C Suspension 23% + HA Spheres 2%, $5.80
Olay Regenerist Micro-Sculpting Serum, $15.98
A rich night cream, enriched with ingredients like retinol and glycolic acid,is the perfect anti-ageing allyto maturing skin. We reccomend:
Aveeno Absolutely Ageless Restorative Night Cream, $18.79
Olay Regenerist Night Recovery Night Cream, $33.49
Eating healthy food and getting enough sleep benefits your skin as much as it does your body. Through vegetables and fruits, you intake all the vitamins and antioxidants your skin needs, and sleep will restore your entire body, including the skin.
Smoking affects your skins adversely too. It can narrow your blood vessels, which prevents nutrients and oxygen flow to your skin.
Extra Tips For Extra Care
These following tips are something you can do without, but they're a great way to give your skin some extra pampering once a week.
Exfoliation
Weekly exfoliation with a gentle chemical exfoliator rich in AHAs such as a toner or an at-home peel is just the thing for maturing thing [3]. We recommend:
Everyone Gentle 2-in-1 Face Exfoliator, $7.19.
Shiseido WASO Soft & Cushy Polishing Exfoliator, $34.
Face Masks
These masks can do anything from merely refreshing the skin to battling ageing. You can change them up as you see fit, and they are an excellent and inexpensive way to give your skin an extra boost. Our picks are:
Wrinkles Schminkles Forehead Smoothing Kit, $30
Peter Thomas Roth Cucumber Gel Mask. $52
Final Words
Keep in mind none of this is set in stone. There are twice as many products as there are faces out there. Have fun, keep playing with products until you find the ones that are the best fit for your skin.
[1]https://www.healthline.com/health/beauty-skin-care/anti-aging-routine-skincare

[2]https://www.aad.org/public/everyday-care/skin-care-basics/care/skin-care-in-your-40s-and-50s

[3]https://www.byrdie.com/how-often-should-i-exfoliate-my-face