For many people living with psoriasis, flares can be embarrassing or stressful. The extra time spent managing a flare makes it even more challenging to deal with. But it is possible to manage your condition and improve your quality of life. These tips can manage your next flare without devoting all of your time to it. Before we cite the different tips to reduce psoriasis,  First, let's define what is Psoriasis?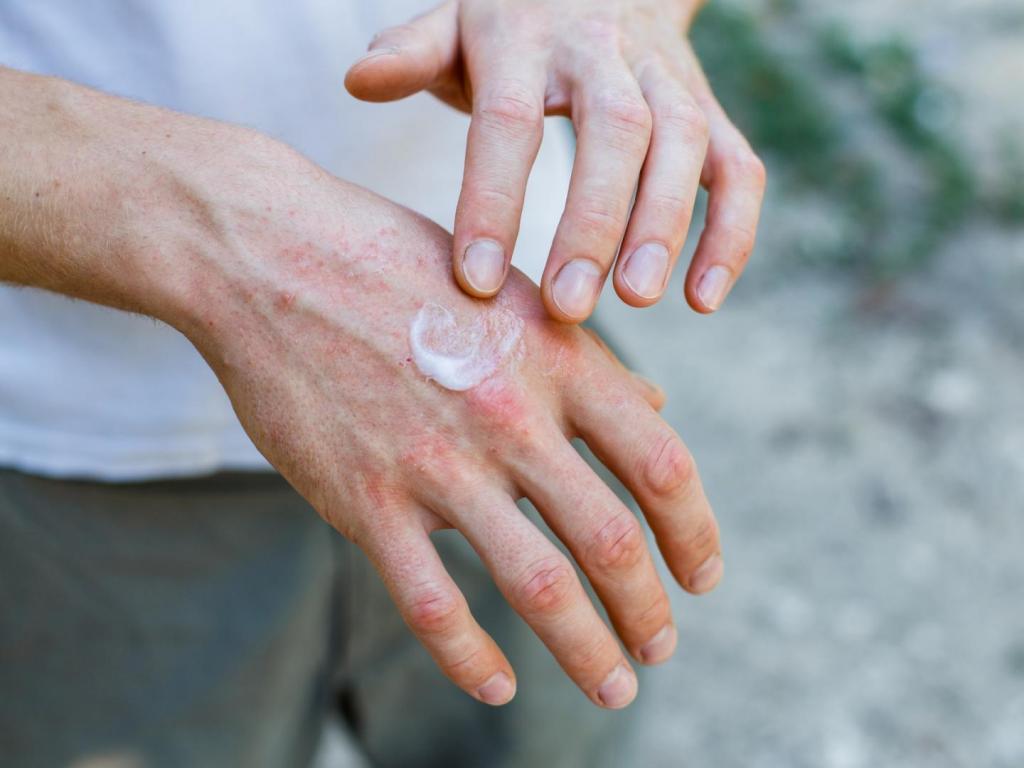 What is Psoriasis?
A common skin condition where skin cells grow too quickly and cause thick white silvery or white patches. While there is no permanent cure for psoriasis, different treatments can reduce the symptoms like itching, inflammation and scaling. You can also try altering your diet by choosing anti-inflammatory varieties of food. Also, there are some lifestyle changes you can try that might help reduce itching and readiness. Let's take a look at these tips to reduce symptoms.
10 Ways to Reduce Symptoms
 To relieve the symptoms of scalp psoriasis, these are 10 tips that you can follow:
1) Reduce Stress
This is the common trigger for Psoriasis. It is advisable for patients to be calm and composed. Going for exercise like yoga or pilates can help a person to get over the stress.
2) Avoid Smoking and Drinking Alcohol
Smoking and drinking alcohol causes Psoriasis to develop and affect more. Both of these things can be dangerous if a person is managing the condition. Excessive consumption of alcohol can trigger psoriasis flares challenging to manage.
3) Improving the Diet
Diet plays an essential and crucial role in developing the body. Changing diets can change the symptoms and some can reduce the effects of the condition. This may vary from person to person. The patient can identify the food triggers by changing the food group by turns. It can help a person to know which food is causing the flare-up. Overweight patients with psoriasis need to control their diet in terms of calorie intake and which  can later cause a problem.
4) Keep Skin Moisturized
Skin moisture can help the skin to be healthier and avoids the skin cracking. Dry skin triggers psoriasis symptoms. Moisturizers containing mineral oils are such a source to make the skin bloom and it prevents the chances of psoriasis in skin. People use home remedies like coconut oil or aloe vera gel which can be a good moisturizer for the skin.
5) Keep the Scalp Moisturized Also
Scalp psoriasis is common too therefore, it is really important to keep the scalp moisturized as much as possible. It can affect the hairline of the person. Specific shampoo and salicylic acid can help people to prevent scalp psoriasis.
6) Avoid Skin Injuries
Skin injuries can be responsible for psoriasis lesions over the skin. Try to keep the skin injuries as low as possible because it can create an opportunity to flare-ups. Taking care of skin while cutting nails, shaving, having a tattoo and wearing gloves when gardening, are preventive measures one should consider.
7) Avoid Excessive Medication
Consult your doctor and ask if you can take medicine with the psoriasis treatment. Ask if they could affect the condition. Avoid chemicals like lithium, propranolol and quinidine.
8) Be Careful with Infections and Allergies
A patient needs to take extra care if they are having any allergies or infections. Conditions reported as accompanying in worsening the disease include infections, stress and allergy.
9) Get Proper Exposure to Sunlight
Sunlight contains UV rays which can help reduce the signs of Psoriasis and prevent the skin cells from developing abnormally. The exposure should be short and constant, not long and irregular. This can cause more damage to the skin. Sunlight exposed psoriasis patients often get faster relief compared to those who don't get exposed. Lesser changes of flare ups appear in the case of exposed patients.
10)  Take a Supplement of Vitamin D
It is very important to maintain the level of Vitamin D in the body. Food rich in Vitamin D can be helpful or you can opt for the vitamin D supplement as well.
Conclusion
Most people living with psoriasis experience flares from time to time. Now that you have tips on how to reduce Psoriasis symptoms, make sure to see your doctor if your symptoms don't improve, if it's still painful or interferes with your life and do your research before committing to a treatment. Knowing which strategies help you find relief can reduce the amount of time you spend dealing with future flares.
References
"10 Simple and Useful ways to reduce psoriasis flares" Retrieved February 23, 2022 from:

10 Simple and useful ways to reduce psoriasis flares – Zigverve

"Time-Saving Tips for Managing Psoriasis Flares from Morning to Night" Retrieved February 23, 2022 from:

Managing Psoriasis Flares: Time-Saving Tips (healthline.com)

"Psoriasis Treatments: How to Get Rid of Psoriasis" Retrieved February 23, 2022 from:

Psoriasis Treatments: How To Get Rid of Psoriasis (webmd.com)