Let's be honest: we all edit our pictures to make them more attractive at some point, but these little tweaks are nothing compared to the truly shocking photoshop fails that some people are trying to pass off as real on Instagram. 
Even though social media and reality are not the same, it's often easy to forget that. The photos and stuff we see on our screens can be altered in different ways to get that perfect airbrushed version. Some people take photo editing several steps too far, and here are some of the worst offenders. 
1) Her Reflection Speaks The Truth
Reflections don't lie! Oftentimes people don't pay attention to their surroundings while editing their pictures. This girl posted a picture with her reflection that seems so different from her body.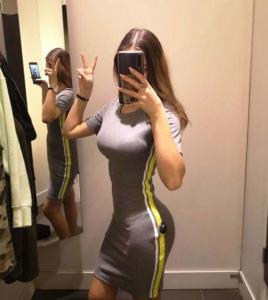 She probably forgot to edit her reflection and people noticed that. In our opinion, she looked beautiful in the non-photo shopped reflection.
2) Why Clothes Look So Perfect On Instagram Models
Nowadays people are obsessed with perfectly fitted dresses that fit like a glove on the body. Maybe you have experienced and tried a piece of clothing that looked perfect on a model but totally different on you.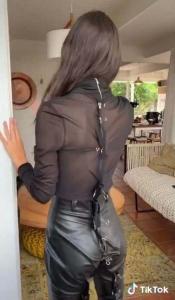 The truth behind those perfect fitted clothing is that the models use pins to make them look more appealing while photographed. 
3) Something Happened To The Tennis Court
If the natural order of the things is disturbing in a picture then there is something unrealistic, no one would believe that this is a genuine photo.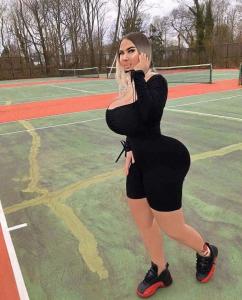 You can observe that the lines of the tennis court follow the curves of her body and get wonky somehow. We believe she was more beautiful before the editing.
4) She Drew On A Fake Piercing
Many girls like piercing. This girl probably wanted to get one too but didn't know how it would look on her.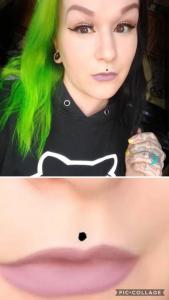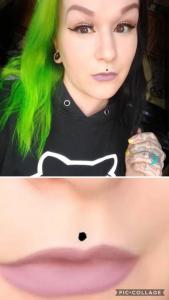 So, she uses an app to draw one herself and the results are ridiculous. 
5) Her Face Is Used To Study Trigonometry
Sometimes influencers take editing to another level. In this picture, the face is photoshopped to get a sharp angular chin and jawline.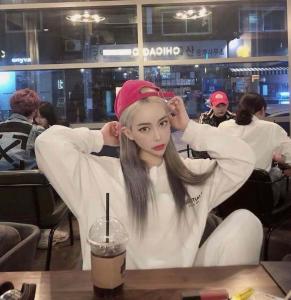 The chin looks ridiculously sharp here. 
6) Is She A Light Bender?
Special powers are needed to bend the rays of light, and Instagram definitely doesn't know what physics says about light bending and reflection.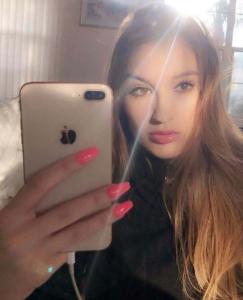 It seems she doesn't like how her nose looks, so she made some adjustments to it. But she did not realize that editing would disturb the natural order of rays. The light wouldn't look natural once it was bent.
7) You Move Too Fast And The Snapchat Filter Stops Working
If you have used the Snapchat filter then you would understand how it's gonna disappear if you move fast. This woman faces the same problem without realizing it.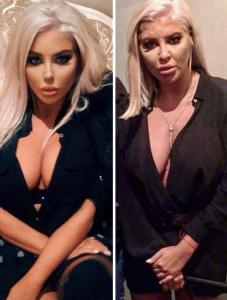 She compares two pictures, both are edited and disappear in some manner. 
8) What Happened To These People?
Sometimes you don't need to see the real photo to understand the ending mistakes. In this picture, you can see the original photo would be better than the final result.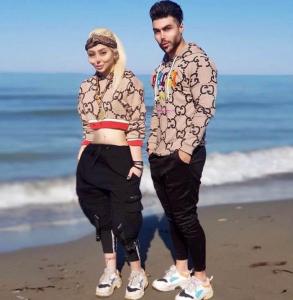 The couple maybe wants to add looks of the corpse bride while wearing matching Gucci but this editing is beyond fake. 
9) One Must Have Lost Some Air
She is known for doing some extra work on editing on her Instagram photos. She wants to have some good chest pictures for her accounts but on this one, she seems to forget about editing both sides.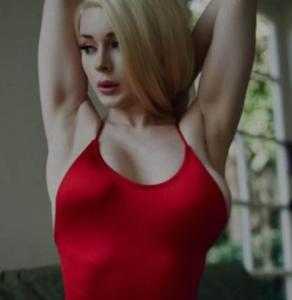 One side is clearly smaller than the other. 
10) Pictures You Post Vs Pictures People Tag You In
This young man went viral for "coronavirus challenge," like licking a public toilet seat. The bad thing is he was tested positive for the virus. He got surprised when he was interviewed on TV and he can't ask the cameraman to edit his interview video.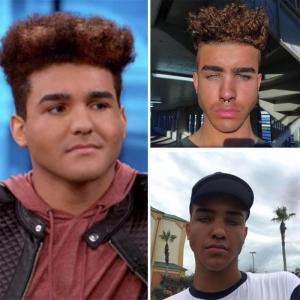 Now no one would believe his edited pictures when they saw him on TV with original looks.
11) Look At The Reflection In His Sunglasses
Sometimes you think clever and play clever but it's the minor details that say it out aloud. He thinks his face would look great on the body of someone else.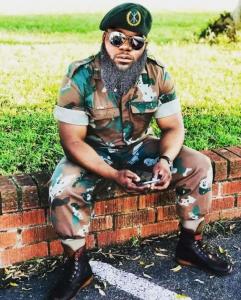 As you look at the reflection in the sunglasses, this does not match with the surroundings, yet at the same time it looks like someone is taking a selfie in his car. Surely you need to take care of these small details.
12) One Tiny Hand, One Monster Hand
If you want to look smarter and skinny than your whole body needs to be in balance. In this photo, one arm of the girl is smaller than the other and looks weak too.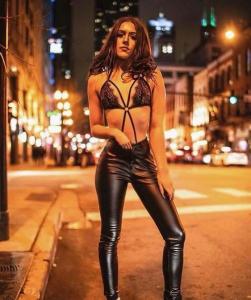 She clearly removes more from one hand while editing her picture and her arms were sacrificed.
13) Objects In The Mirror Are Curvier Than They Appear
Mirror mirror on the wall, who is the realest of them all? We are not sure here if she uses a converging mirror or she edits her reflection. She wants to look good but unfortunately, she forgets to edit her actual body and make her butt bigger and curvier in reflection.
 We believe she is looking beautiful either way, so she shouldn't bother with this editing thing.
14) That Cannot Be The Same Person
If we compare both sides of the picture she is not looking like one person.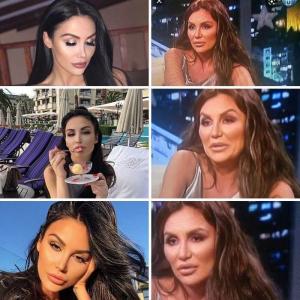 On Instagram she posted pictures of her with more glamour and lightning but her picture on the right side for TV makes her a totally different person.
15) Those Are The Whitest Eyeballs
If you ever see the whitest eyes of anyone with no visible veins well somebody does some unbelievable editing here.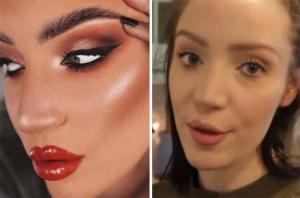 Makeup is part of almost everyone's life these days but makeup with wonders like this is something else. The problem is that her eyes are as bright as blind and abnormal-looking white. 
16) The Camera Adds 10 Pounds And Photoshop Takes Away 15
Here is comparing two pictures, on the left side with the original photo this girl is looking gorgeous and stunning. But on the right side, she shaves off some weight with editing skills, which make her appear smarter.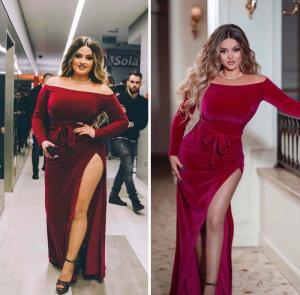 We should promote a culture of acceptance for our own beauty, looks and curves. Every one beholds her/his own beauty in many ways.
17) Forget Catfishing, This Is Blackfishing
How does it feel to meet someone from your online friend and you don't even recognize him/her?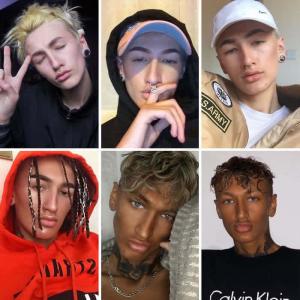 This is true for this guy. He edited his picture in many ways. For sure he would have good looks and features but this editing sends a bad message to his followers.
18) Where Do Her Organs Go?
She is definitely taking some challenges to the thinner waist but this is not what she needs to do for it.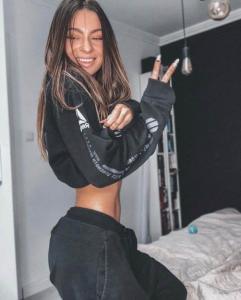 Her organs seem to disappear and the paint looks more heavy than usual. She did some extra editing with her body which doesn't look fit. 
19) Seems Legit
It's not always your surroundings that make others aware of your reality but sometimes it's your own shadow telling the story.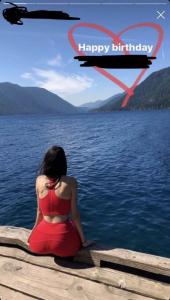 Her big butt can bend the wood but the shadows can't bend so easily. Many people will doubt that this was real. 
20) Someone Caught The Real Picture
Editing can be a great job for someone when they do it with heart, but it would be even great to keep the original picture hidden.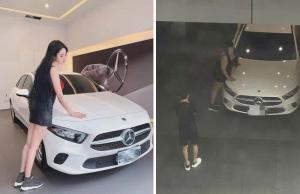 In her case, they did a great job but someone exposes her real photo.
21) Green Screen At Its Finest
Snow inside the car, car on train tracks in the wrong direction, lit cup, and many other things will catch your attention which makes it a poorly edited picture, still with many likes.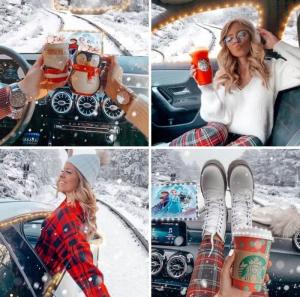 Of course, you have plenty of room to make it real and better.
22) They Are Apparently The Same Person
This person wants to make people believe that these two photos are the same person. At the same time zone, it's hard to believe, because the left side picture looks like someone photoshopped someone else's face onto his body and then again he edited his body for some reason.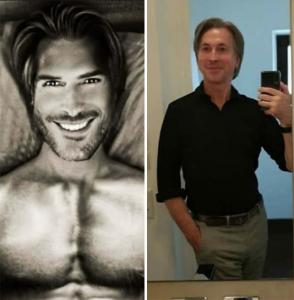 These could be his pictures but apart from a 20 years gap, in the same year, it's hard to believe that both photos are the same person.
23) Unlike Shakira, Her Hips Do Lie
A happy family is a key to happiness. Everyone looks happy but the curve that mama photoshopped does not seem realistic.
 Her standards are so unrealistic and impossible. Mother should know how to teach her daughter to love and respect her body, not photoshop!
24) Photoshopping A Mugshot Is The New Trend
Some people need some clear smooth photos of them even if it is Mugshot. She thinks she needs to do some editing work for smoothness and light.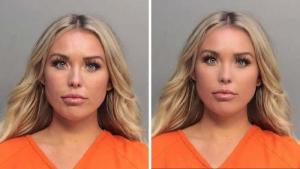 You wouldn't know many people who would publicly post their mugshots either. 
25) What She Posted Vs. What The Photographer Posted
It must be awkward if you post a photoshopped picture of yours and your photographer posts it as originally taken by him.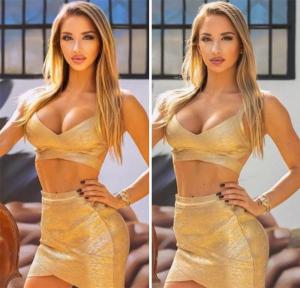 We think she is Beautiful in her original picture, she doesn't need to change her face as she did in the lift side photo.
26) Hair Editing Is Also A Trend
People's priorities change, not everyone is happy with their face and body, some people here are more interested in how their hair looks. She changed her hair to wavy and then straight, then she added bangs and changed the colour.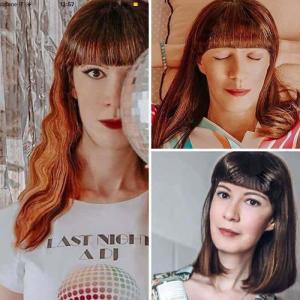 She keeps followers wondering what her real hair looks like? 
27) It's The Real Ken Doll
He posted his picture and decided to keep it original beside his part. He should look different, sparkly, white teeth and smooth face would be a good idea.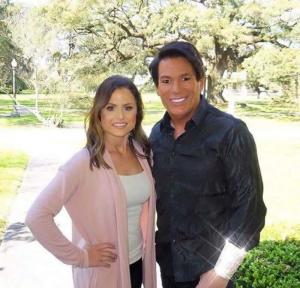 But this whole idea of him looks kinda a scary idea. He looks more like a doll than a real human being.
28) "Remove All My Pores"
We are all facing problems of pores or blemishes and lines, but that's reality. A smooth face like this one can only be achieved through photoshop, as she did. 
It seems no one is allowed to post pictures with pores or blemishes.
29) She Aged A Few Years In The Right Photo
The left picture She posted on Facebook for her followers and friends so that they think she is young enough to be beautiful and good looking.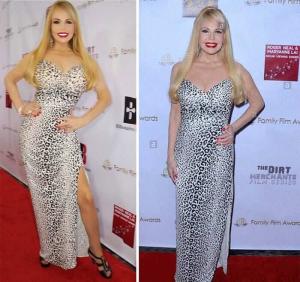 But on the right side, she has an original photo which is more lively and gorgeous, she should be proud of herself for how she looks at her 70, age is not a secret.
30) Something Is Wrong With The Door Frame
The Kardashian/Jenner clan are always being called out for photoshop in their pictures. In this photo, she looks astonished, but when it comes to fans they notice each and every detail.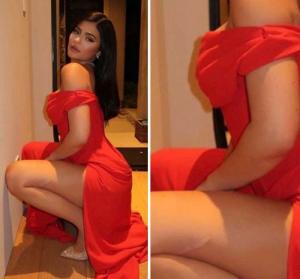 Here you can see the bend of the door frame, they ignore it while editing their photos. 
31) Animations Or Real People
These girls surely want to know how they look like a Barbie doll, so they change their faces so much that they look like animated characters.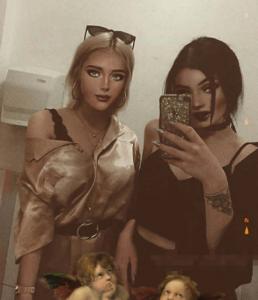 We think they are more beautiful and gorgeous in real life, no need for a fake look. 
32) When Your Feet Are Bigger Than Your Waist
She made many changes in this picture but she forgot about her feet.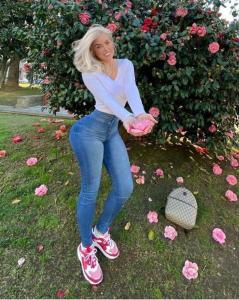 Have you met anyone who has bigger feet than their waist? The normal look would be better than this editing.
33) Facetuned To The Max
She seems to be inspired by Bratz dolls so much that she applies every tactic of editing which makes it like a doll. Even if she tries to change her eye colour, both or at least one eye colour.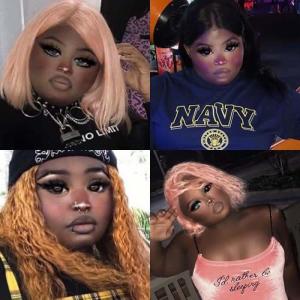 This looks so unreal and unnatural that no one would believe that these are her real photos.
34) The Restoration Of This Painting Revealed The Truth Behind It
Don't be confused here. This was a portrait of Isabella De' Medici, which was tried to be restored by an artist. But for our surprise even in the 1500s, picture editing was common.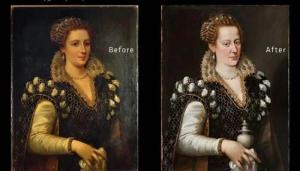 The paint the original photo to make her more beautiful.
35) Armpit Remover
Someone wants to make people believe that this smoothness is common with this deodorant, not editing. She smooths it like she has no armpit all.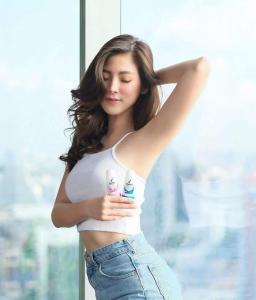 Everyone has armpits and they know how they look even after using deodorant.
36) Instagram Vs. Reality
Posting on Instagram with filters, smoothing your skin and brightening your eyes, it can make your followers worry when they see you in reality.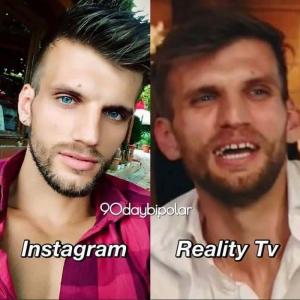 This guy did the same and when he came on a TV show he was a totally different person.
37) Something Is Wrong With Those Stairs
When you see that the picture does not balance, a perfectly shaped body with misshapen and stretched stairs, this makes you aware of some editing here.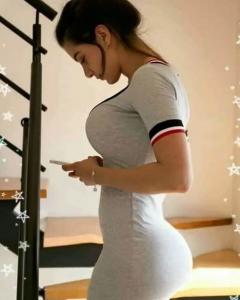 She edited her photo while leaving many clues for the audience. We think everyone is beautiful in her/his own way, and deserve love and respect in real life.
38) Tagged Vs. Personal Instagram Post
This girl took the picture that her friend posted and edited at the level that she doesn't look any more like herself.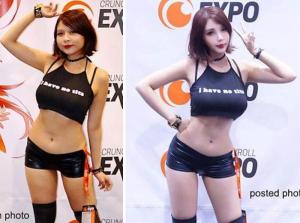 She gave herself a thinner face and larger eyes and many other changes, now she is completely changed into a new person. We think she is already a good looking girl with her beauty.
39) It Looks More Like A Painting Than Real Life
She wants a look which makes her more attractive and bright but when she edits her picture it looks more animated than real. She extra smooths her skin and brightens her face so that she turns into a computer creature.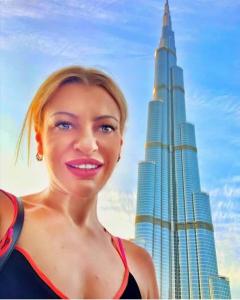 The people using social media are also human beings and they know what a real person looks like.
40) Queen Of The Catfish
This woman clearly gets some magic or trick which makes her different in her social media posts.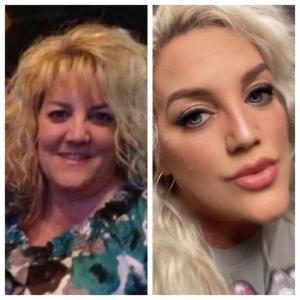 We don't know how she did this editing but she completely changed her look like a wizard.