Out of sight, out of mind! Most people don't really think about the roof until it springs a leak, but don't wait until the water is pouring through the ceiling before looking for a solution. This negligence can cost you a big amount and it can result in even bigger problems.
It is important to realize that not all roofs are the same so neither is their suggested maintenance. Fortunately, there is help and plenty of options available for fixing roofing problems. Before moving forward with the decision to replace your roof entirely, watch out for the following warning signs so you know when it's time for a new roof.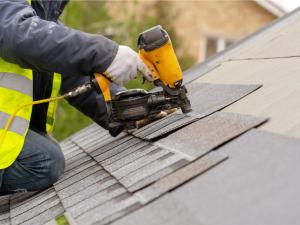 Common Roof Problems You May Encounter
Sooner or later you will almost assuredly encounter roofing problems in your house. They can start from small leaks or develop into major cracking issues. Here are some problems you can check out while inspecting your own roof because it can be tricky as well as dangerous to stay unaware of the problems.
1. Roof Leaks
You can start right from the leak. If you don't want water leaking into your home, you\ll want to take immediate action to avoid further damage. [1]
If you spot dripping water from your roof you can also look for it near chimneys, at flashing points, at skylights, close to vents and pipes, under damaged shingles or even loose nails can cause leakage. It is always a good idea to inspect roof leaks during daylight, or you can use flashlights and start right above the spot where the drip has occurred and look for wetness along with framing members. You can tackle roof leakage in various ways; it depends on your roof type and the issues it carries. If you have problems like curled shingles, you can use heat methods. It acts like a hairdryer and straightens the shingles. Secondly, you can reattach them with asphalt roof cement or compound. If you have a lake around a brick chimney or rust deep through the flashing, this can be handled by simply putting new flashing under that rusty area, or you can think about installing  new mortar.
2. Shrinkage
When your roof membrane shrinks it exposes your roof materials to extreme weather and temperature which causes roof damage. Firstly shrinkage can occur due to poor installation of the membrane. It is necessary to take care of expansion before installation or else it can result later in roof damage. Moreover, the low quality of material creates an uneven display of membrane. Lastly, your roofing design can also be the reason for roof shrinkage. 
3. Poor installation
If you compromise on choosing professionals for roofing it can cost you severely later on. Only experts can provide a quality service while roof installation. Shoddily installed roofs cause short life expectancy, moulds and other complications in the long run. You can have quick online research for experts in the reachable locations.[2]
4. Poor Maintenance
Roof maintenance is another important thing to consider. On average, try inspecting your roof once or twice a year. Routine maintenance can secure your roof from major problems. If you bypass the maintenance, that's a surefire way to get yourself in trouble. Keeping your roof in a watertight condition, early identification, and repairing will help provide a long-lasting roof system. 
Other common signs may include; [3]
Visible cracks and breaks 

Flashing 

Rotting Roof

 Excessive growths on your roof

 Streaks and discolouration 

 Roof sagging 

Exposed nail heads

Any signs of water damage inside the home
When Should You Hire a Professional?
Why is it important to hire a professional roofing contractor instead of doing the repairs yourself? Here are some possible reasons; [4]
It can save you costs by hiring a professional roofing contractor to do the job correctly as opposed to carrying out a DIY project.

Along with cost, a professional can save you time by completing tasks as fast as possible.

Roof installation, repair, and replacements can be risky, therefore seeking professional help can guarantee your safety. Moreover, the insurance safeguards the roofer and homeowner from liabilities.

The contractor can deliver high-quality work by using the right tools and techniques.

     
Conclusion
If you are inspecting your rooftop for repairs you may need skills and training to have a better understanding of what to look for. One of the best ways to prevent problems with your roofing is to work with reputable companies. Shop around and find the company with the best ratings. Make sure that the company is licensed and insured. Without a certified installer, you run the risk of your warranty being declared invalid if any problem arises with the installation. Search the web for roofing. Online research is always a good idea. 
References