Is a home security system really necessary or worth it? What is the importance of home security cameras? This is the right place to answer all those questions.
Home security systems work on the basic principles of securing entry points, such as windows and doors along with valuables. Home security systems are beneficial in discouraging break-ins and theft. In order to secure loved ones and property, consider setting up a home security system.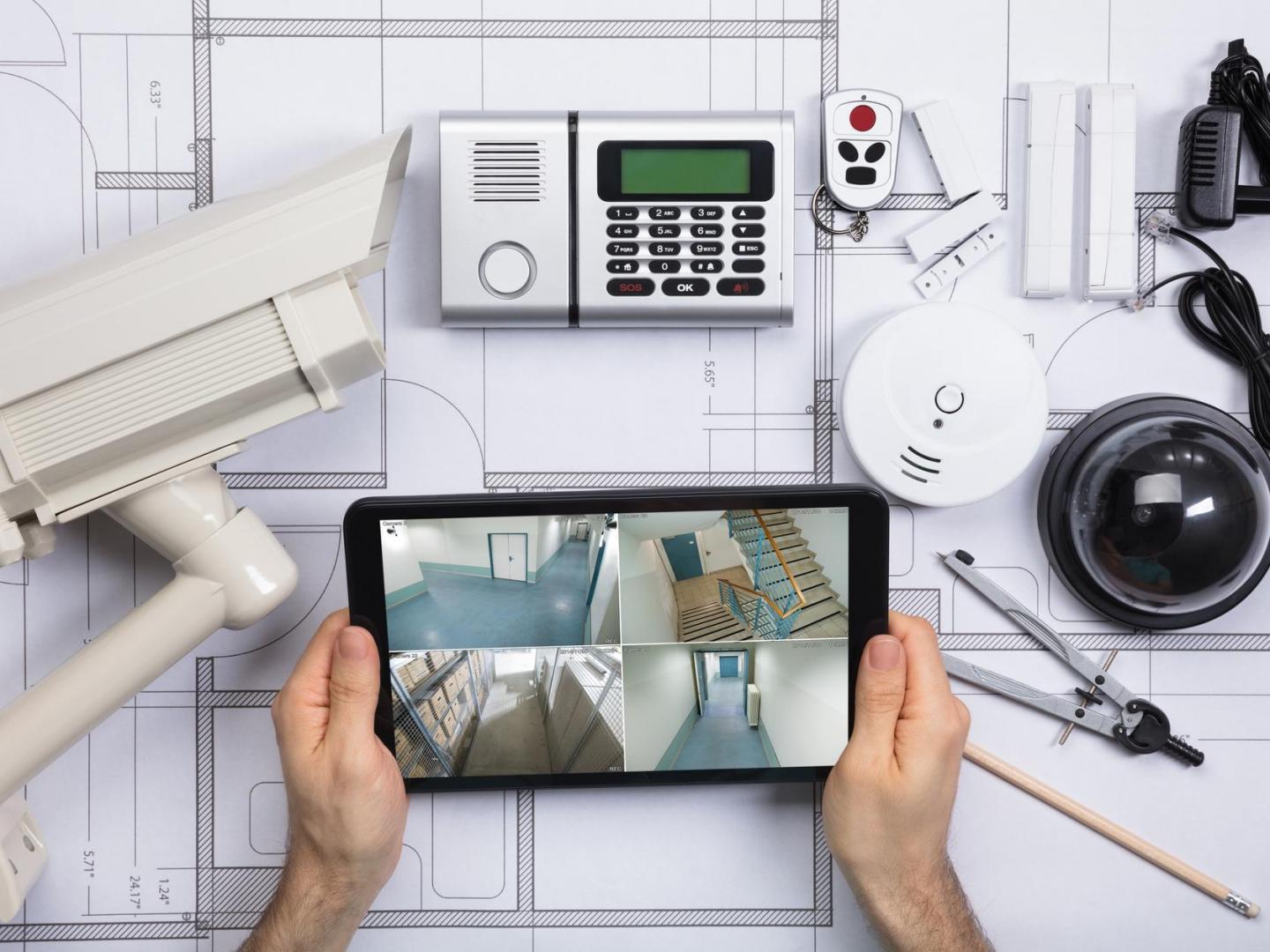 According to statistics, every 13 seconds a home burglary takes place, or 4 burglaries a minute, 240 an hour and nearly 600 a day! An FBI report shows that 1 in 3 homes without a security system will fall victim to a burglary, while in those with security cameras configured the ratio falls to 1 in 250.[1]
What is a security system?
A typical home security system can include:[2]
– A control panel, which is the primary controller of a home's security system.
– Door and window sensors.
– Glass break sensor.
– Motion sensors, both interior and exterior.
– Wired or wireless security cameras.
– A high-decibel siren or alarm.
– Smoke and Carbon monoxide detectors.
– Yard sign and window stickers.
What to Look for in a Home Security System?
While looking for a home security system, it is suggested to consider some important things including professional monitoring, mobile application control, usability, home automation and expandability. Other than that, choose the design of a security system that blends well with the home's design without bulky wires and systems. 
Wired vs. Wireless Home Security Systems 
In the debate of the wireless alarm system vs wired, it all comes down to specific needs and wants. Here are the pros and cons of both systems. [3]
Pros of Wired Home Security
– Don't have to face network outages with a hardwired system.
– Cover a large area with this system as compared to a wireless system.
– The other big benefit of wired home security is that it's only accessible to specific people.
Cons of Wired Home Security
– Getting a wired system set up is a pretty big hassle and will require a configuration fee.
– To avoid getting a hardwired sensor or camera will require a professional involved.
– Many burglars know they can disable wired home security by cutting the landline connection.
Pros of Wireless Security
– It's more protected against the outside world.
– Wireless home security is also extremely easy to set up.
– Some wireless security options connect to other smart home systems or even a smartphone. That means it's possible to activate or deactivate the wireless alarm with a few clicks.
Cons of Wireless Security
– The system is vulnerable to interference or hacking, which can trigger false alarms or leave users exposed.?
– For big houses, a wireless security system may not work properly.
– They have short battery timings.
Top-Rated Security Systems for Homes
[
4
]
Alder Security: Home security system with a monthly price starting at $34.95 and a 36 month contract period. They provide a lifetime warranty and 30 days money back guarantee.
Vivint Smart Home: This home security system starts at $29.99 and a 42 months contract period. They provide a 120 day money back guarantee.
SimpliSafe: It is one of the most affordable brands with prices starting at $14.99. They provide a 3 years warranty and a 60 day money back guarantee. They provide basic DIY protection at refreshingly affordable prices.
ADT Home Security Systems: An extensive experience of 140+ years in business and a user-base of 7 million people, ADT is hands-down the biggest home security brand in the industry. The prices start at $99 with an activation fee of $25. They have a contract period of 36 months. ADT home security system provides 6 months money back guarantee and variable warranty. 
Frontpoint Home Security: Great customer service provider with monthly prices starting at $34.99. They have a contract period of 36 months. They provide a 30 day money back guarantee and 3 years of warranty.
Brinks Home Security: They have a monthly price starting at $29.00 and a contract period of 36 months. They provide a lifetime warranty and a 45 day money back guarantee.
Other top rated security systems include;
-Protect America Home Security 
-Deep Sentinel 
-Nest Secure 
-Ring Alarm (No Contract Home Security System)
Final Verdict
Try setting up a reliable and effective system in order to keep possessions and family members safe. Compare prices and packages from the companies that provide ideal types of home security system so the right company can be chosen based on needs and  budget. Online research is a useful guide to find a reliable system for home security.
References 
[1] Yolanda. "Alarming Home Burglary Statistics and Crime Reports 2019 – Reolink Blog." Reolink. December 20, 2019.Accessed July 9, 2020.
[2] Vigderman, Aliza. "What Is A Home Security System and How Does It Work?" Security.org. May 21, 2020. Accessed July 9, 2020.
[3] "Wired vs. Wireless vs. Wire-Free Security Cameras." Swann. May 14, 2020. Accessed July 9, 2020.
[4] SafeHome.org. "Best Home Security Systems of 2020 – Which Company Ranks Highest?" SafeHome.org. July 07, 2020. Accessed July 9, 2020.