Ever had the feeling that you could benefit from a little extra cash on hand? A personal loan is the safest and least costly way of achieving those financial goals. Whether it is to catch up with overdue bills or pay emergency expenses, personal loans are a great remedy to getting over the hump. Here, we analyze everything you need to know about the best personal loan options in Canada [i].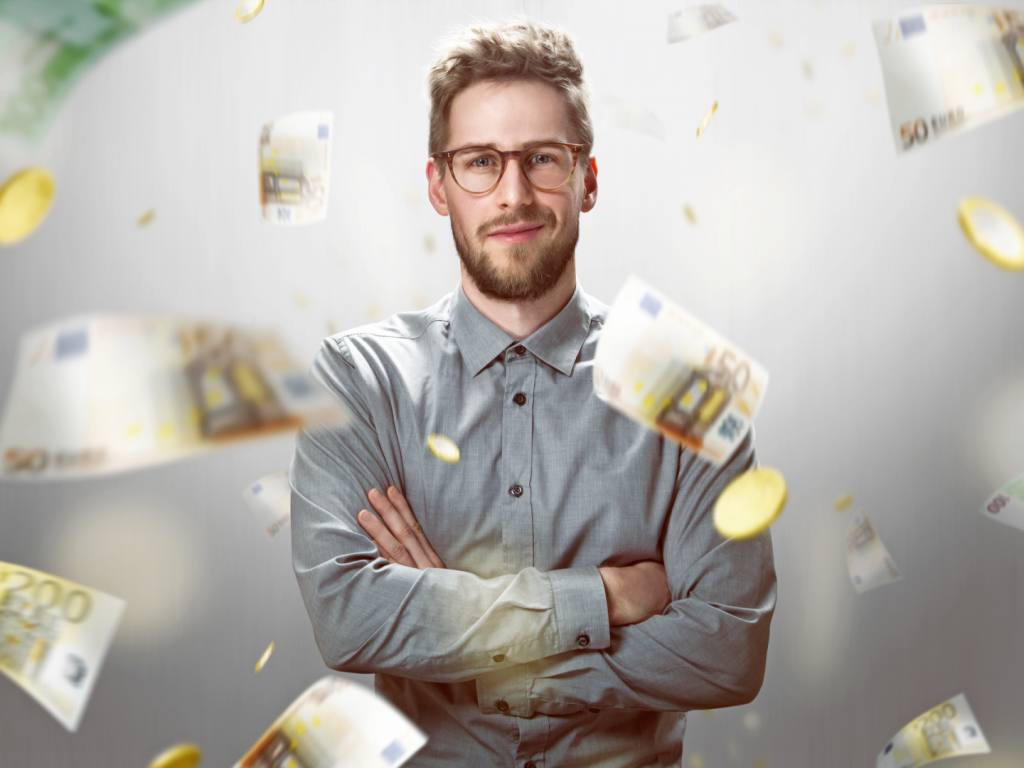 What is a personal loan?
A personal loan is a borrowed fixed amount of money that covers personal needs and is paid in installments over some time. Personal loans for people usually have a specific reason like paying large expenses, consolidating debt, or doing home renovations. Most banks have conditions about what a personal loan can cover. There are different types of personal loans, including secured, unsecured[ii], and credit buying loans. The interest rates and terms vary widely.  
Benefits of personal loans 
Some of the benefits of personal loans include;
 

The repayment amount and terms keep you on track as you know exactly when to repay the loan.

  

The repayment term is flexible and is based on what works best for you. Personal loans are usually repaid over 6 to 60 months.

They are ideal for covering a huge one-time fixed expense such as car repairs and weddings when you don't plan to borrow more funds.

Personal loans are great for consolidating debts. With a lower interest rate, you could settle debt faster.  
Requirements to be eligible for a personal loan in Canada
Personal loan lenders consider various factors before they approve a loan. The main requirement is to be a Canadian citizen or a permanent resident, have a Canadian bank account, and be over the majority's age. Other requirements include;
Debt

: if you have previous debt like a student loan, mortgage, or car loan, it needs to be factored into the loan application. If you have too much debt, the loan amount can be reduced, or your loan application can be denied.

 

Income

: the higher the income, the easier it is to qualify for a personal loan. If your income is low and can't qualify on your own, you can add a guarantor to the loan application.

  

Employment status

: a salaried employee has a much easier time being approved for a personal loan than a person under a contract or self-employed.

 

Assets

: if you own any personal assets, it is advantageous to include them as security in the loan application. Assets help to get an even lower rate on the personal loan[iii].
Banks in Canada that provide personal loans. 
   

Royal Bank of Canada
This bank offers vast choices, flexibility, and structured payment options. The terms of payment generally range from 1 to 5 years. Their fixed and variable rates allow you to switch from a fixed rate to a variable rate at any time if the prime rate goes down. Payments can be made monthly, semi-monthly, bi-weekly, or weekly. You can make changes to the payment account, amount, and payment frequency or due date through their online banking. Besides, you can pay the full loan without penalty, and you can skip a one-month payment every year without penalty[iv].
   

HSBC bank 
The HSBC bank is known for having the lowest interest rates. A personal loan application can be made online at the comfort of your own house. The bank has a competitive interest rate, and the rate options for fixed or variable interests differ. For an HSBC premier account holder, you could receive a personal preferential rate, and a general customer can receive an HSBC advance. The payment terms vary from 1 to 5-year terms and can be paid weekly, bi-weekly, or monthly. The personal loan creditor insurance is a great deal to plan for the unexpected.
   

Loans Canada
Loans Canada has a good reputation and a strong network of financial institutions, making it very resourceful. The lenders have interest rates as low a 3% and up to 46.96% for amounts ranging from $500 to $ 300,000. Funding is available in less than 24 hours. There is no credit or income requirement, and there are lenders for people with bad credit. A personal loan can be paid back in months all the way to 5 years.
   

Loan Connect 
These lenders provide short-term, unsecured loans that are accessible to those who have previous bad credit. The rates are competitive and begin at 4.8% to 46.96%, depending on credit history. Borrowers can apply online and get approval within 5 minutes, and the funds will be deposited at the bank account on the same day.
   

Mogo Loans
These personal loans vary from $100-$35000, and the terms can take weeks or up to 5 years. The interest rates vary from 5.9% to 47.72%, depending on your financial profile. You need to be a permanent resident and have a credit score of at least 660 and earn at least $13000 per year[v]. The loan application is done online, and approval is in minutes.
The Bottom Line
A personal loan steps in to help in time of financial need. For whatever personal reason, you can access the loan easily and quickly. Personal loans require responsibility and commitment. Before settling on which loan to acquire, do your due diligence and research to understand the fees, terms, and interest rates to know exactly how much you will be paying back. Also, beware of online scams.
References
[i] "Best Personal Loans In Canada 2020 | Loans Canada". 2020. Loans Canada. https://loanscanada.ca/best/best-personal-loans/.
[ii] Canada, Financial. 2020. "Personal Loans – Canada.Ca". Canada.Ca. https://www.canada.ca/en/financial-consumer-agency/services/loans/personal-loans.html.
[iii] "Personal Loans In Canada – Get A Personal Loan From Trusted Lenders – Apply Online". 2020. Smarter Loans. https://smarter.loans/personal-loans/.
[iv] "RBC Royal Bank® Personal Loans". 2020. Rbcroyalbank.Com. https://www.rbcroyalbank.com/personal-loans/personal-loans.html.
[v] "Best Personal Loans In Canada 2020 – Interest Rates Compared". 2020. Greedyrates. https://www.greedyrates.ca/blog/comparing-personal-loans-canada/.