Data science is a golden ticket to any industry from fashion to cosmetics, finance, tech or medicine. Every industry needs data! As such, data analyst jobs are in high demand with starting salaries of 70k a year in the USA. Data analytics can be learnt easily online and it's a promising and flexible field to start with.
Unsure of your career path? Many are taking this opportunity to complete data analytics courses, certificates or even degrees entirely online to widen their career paths and up their salary!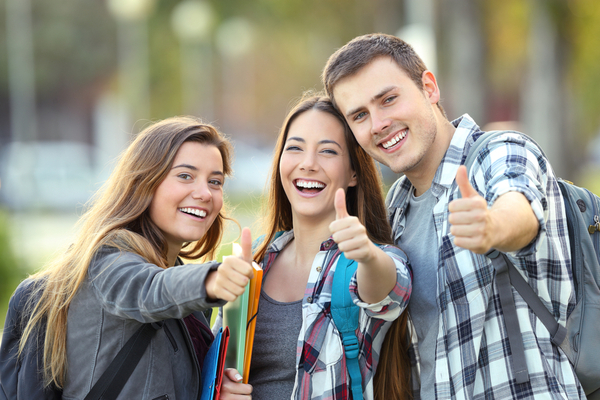 The Benefits of Learning Data Analytics
Some of the benefits of studying data analytics include;
1) High demand for data analytics professionals
The collected data becomes useless if there are no skills to analyze it. That said, job opportunities in data management and analytics have increased with more companies ready to invest time and money into training. This is justified by the job trend graph from Indeed, which proves a steady growth in job opportunities in this sector[i].
2) Good compensation
The strong demand for individuals with data analytics skills has led to a boost in wages for qualified professionals. As of 2015, data scientists earn an annual median salary of $130,000. The salary trend for data analytics experts in the UK also shows exponential growth.
Reasons to Study Data Analytics
Some of the reasons to study data analytics include;
1) Job opportunities in several industries
Currently, nearly all companies rely on data to make their decisions. As such, data analysts can secure employment from a wide array of industries. Some industries employing data experts include higher education, finance, sales, business intelligence, data assurance, and data quality sectors[ii].
2) Use data to change the world
Several sectors of the economy have shown the potential that can be achieved by data analytics. For instance, some NGOs use artificial intelligence to collect funds. They collect and analyze data from their supporters to predict and target actions that resonate with their donors.
Data analytics has also played a crucial role in sports. For instance, Bayern Munich uses analytic data to structure their game plan. The football club had a competitive advantage over other teams in the 2014 world cup by using sports analytics software to learn about their opponents' performance, speed of passing, positioning, and more. Information on opposition teams was sent to all players through a smartphone application.
3) Gain problem-solving skills
Data analytics mainly deals with solving problems. However, the problems tend to be on a larger scale. Data analysts handle and create meaningful conclusions from raw data. The ability to analyze and approach problems in the right way is a beneficial skill in the current world and everyday life.
4) Perfect freelancing opportunity
Learning data analytics is an excellent option for those who want to become consultants in major companies around the world. Since the nature of this work is majorly IT based, you can work everywhere with a good internet connection. You can also advance your education online from various online courses.
5) To facilitate decision making
Analytics is a crucial factor in decision-making as it provides managers with an important competitive resource. Learning data analytics gives you a unique role in a business or company. Data analysts are a vital part of any business policies and provide insightful information during the adoption of future strategies. This makes it an overly rewarding career.
Where to Study Data Analytics
You can study data analytics from various colleges around the USA. However, the Master's degree program is more popular than undergraduate and Ph.D. options. Only a few colleges offer data science at the undergraduate level. Among them, include;
Columbia University

– the institution offers Bachelors and Master's degree in Data Science. The four-year course costs approximately $244,260

[iii]

.

MIT

– the college offers a BSc in Data Science, Statistics, Pre Master in Data Science, and a Masters in Data Science. It is also a four-year course and costs $219,328

[iv]

.
The Bottom Line
Without a doubt, analytics is not only the way of the future, but the way of right now. Data science has been adopted by nearly all industries, from predictive maintenance analysis in manufacturing industries to aviation. With a boom in the data analytics market, acquiring skills in data analytics is not only valuable but downright necessary. The importance of these skills continues to increase as more industries join the bandwagon.
[i] 2020. https://www.bls.gov/ooh/computer-and-information-technology/home.htm.
[ii] "Data Analyst Job Profile | Prospects.Ac.Uk". 2020. Prospects.Ac.Uk. https://www.prospects.ac.uk/job-profiles/data-analyst.
[iii] "M.S. In Data Science – The Data Science Institute At Columbia University". 2020. The Data Science Institute At Columbia University. https://datascience.columbia.edu/education/programs/m-s-in-data-science/.
[iv] "Master Of Business Analytics | MIT Sloan". 2020. MIT Sloan. https://mitsloan.mit.edu/master-of-business-analytics.