Companies are more ready than ever to hire energetic, skilled social media marketers with salaries of up to six figures yearly! A Social Media Marketing degree is a gateway to tons of careers in various sectors, each requiring their own unique skill sets. If you're serious about social media but not sure how to make it anything more than a hobby, there are some steps you can take to build out your new career path.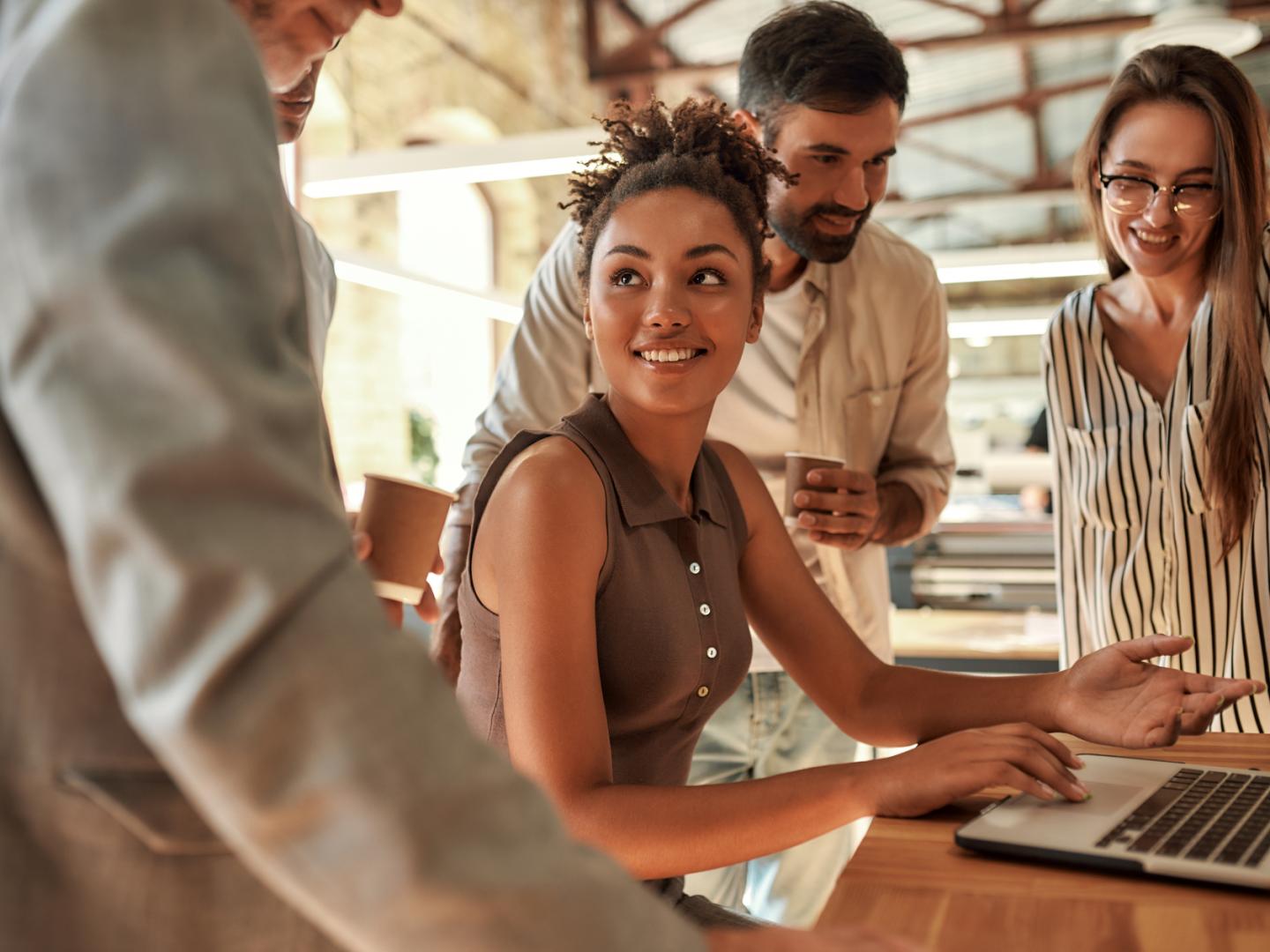 Here's everything you need to know to begin building your career in digital marketing!
Career Opportunities in Digital Marketing
As the world continues to transform into a digital sphere, endless digital marketing job opportunities become available. Below are some top career picks in the field[i].
Content Manager
Content management is at the core of any digital marketing team. This goes beyond active social media activity and content creation. Content managers should understand how to create SEO friendly content, organize, upload, and manage content. They should also have a sufficient grasp on how to develop various content to suit the potential audience. Content managers often lead a team of writers, who create engaging videos, develop editorial calendars, analyze reports, and strategize.
Virtual Reality Developers
Virtual reality is a highly technical job but has plenty of room for those with a great creativity realm. Therefore, if your background has sufficient technology and creativity, you can venture into creating special effects, graphics, and more about virtual reality.
SEO Specialists
Search engine optimization is essential for a solid digital marketing strategy. Therefore, anyone who can demonstrate proficiency in technical knowledge and digital marketing expertise can be a specialist in search engine optimizations.
Digital Project Manager
Mid-level marketers can specialize in digital marketing as digital project managers. Such professionals oversee most business-client relationships, manage creative projects, and ensure that the necessary tools are in place for the creative team to work on their projects. Digital project managers often wear many hats, which include overseeing various digital processes.
User Experience Designers
Becoming an accomplished digital marketer also opens up one to become a professional user experience designer. This job opportunity involves overseeing a company's creation of incredible customer experience, especially for digital services and online products. Satisfactory user experience involves ensuring that online customers use an app or keep coming back.
Email Marketing Specialist
Email marketing is among the specialized positions in content development. Digital markets in charge of email marketing should be well-versed with digital marketing, copywriting, and editing. These specialists handle marketing campaigns, PR activities, and launches.
Where to Learn Digital Marketing
Various universities offer digital marketing degrees. You can enrol to study a bachelor's degree, master's degree, or non-degree certificate programs on digital marketing[ii]. Some universities with top programs include: 
The University of Alabama at Birmingham –digital marketing courses includes web analytics and social media and virtual communities in business, both studied online.
Arizona State University – interested digital marketers can study digital marketing in practice or social media and content marketing.
Azusa Pacific University – digital marketing courses in this university include global viral marketing, digital marketing, marketing and eCommerce, and analyzing and optimizing digital media.
California State University – you can enrol for a course in internet marketing, social media marketing, and marketing metrics and insights.
Other learning institutions offering digital marketing courses include the Sacred Heart University, Santa Clara University, University of Connecticut, and Georgetown University, amongst others.
Expected Salaries for Digital Marketers
Working in the digital marketing sphere can earn you as follows[iii]:
Content managers and strategists can earn more than 80,000 USD annually.

Virtual reality developers and specialists can earn a minimum of 65,000 USD. However, with plenty of job opportunities, they can make between 80,000 and 100,000 USD, depending on the industry.

SEO specialists can earn at least 62,000 USD annually. However, experienced individuals can make more than 100,000 USD.

Digital project managers and directors can earn approximately 100,000 USD as well.

User experience designers can make a minimum of 50,000 USD depending on their experience.

Email marketing specialists and managers can make up to 50,000USD depending on their experience as well.
The Bottom Line
Digital marketing skills are increasingly becoming valuable in the current marketing space[iv]. If you feel this is your career of choice, take advantage of the various opportunities to learn and grow your digital marketing skills. Fortunately, most institutions provide online learning options for those who want to study part-time.
You can also work individually to improve your digital marketing skills at home. For instance, you can learn content development, WordPress, marketing automation, and SEO from your home's comfort.
[i] Olenski, Steve. 2020. "Want A Job With Great Work-Life Balance? Choose A Career In Digital Marketing". Forbes. https://www.forbes.com/sites/steveolenski/2015/12/09/want-a-job-with-great-work-life-balance-choose-a-career-in-digital-marketing/#2a97f02b47e6.
[ii] Careers », Occupations, and The Online. 2020. "The 7 Best Places To Learn Digital Marketing Online". Career Sidekick. https://careersidekick.com/learn-digital-marketing/.
[iii] "Digital Marketing Specialist Salary | Payscale". 2020. Payscale.Com. https://www.payscale.com/research/US/Job=Digital_Marketing_Specialist/Salary.
[iv] "Digital Marketing". 2020. Cleverism. https://www.cleverism.com/skills-and-tools/digital-marketing/.