Medicare has grown into a popular program over the years. However, Medicare Plan F could disappear, leaving its users without sufficient medical or health insurance coverage. This can have a devastating effect on seniors, as fewer choices may mean higher prices for lower levels of coverage. Here are the tools that is required to be informed on Medicare in 2021 and the various options for Americans seniors.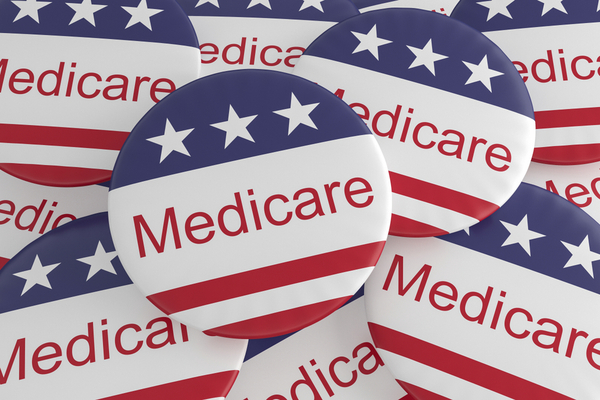 What is Medicare?
Medicare is the health insurance program that covers health insurance for people who are 65 or older, younger people with disabilities and end-stage renal diseased patients. 
Studies show that above 10 million young Americans are family caregivers and their families likely depend on Medicare for medical and financial aids.[1]Approximately 59 million people have Medicare coverage. The older family members of young Americans rely on this program for low-cost health insurance.[2]
Am I Eligible for Medicare?
In most situations, you will be covered by Medicare automatically once your turn 65, as long as you've paid taxes for Medicare for no less than ten years.  Younger people with disabilities or End-Stage Renal Disease are also covered. While Part A is free, any other parts demand an additional monthly premium.
How Does Medicare Coverage Work?
Medicare coverage is split into four different parts with different benefits. Whether you're signing up for the first time or making changes to an existing Medicare plan, you must review the available parts before making a decision. Here are the four different available parts for Medicare:
What Is Plan F?
Medicare or Medigap Plan F is designed to fill gaps in Medicare coverage. Medicare Plan F is particularly helpful in covering the healthcare benefits of seniors. eHealth Medicare states that Plan F provides the most comprehensive benefits out of all the insurance plans available.[1]
Here are just some of the benefits:
– Choose any doctor – from over 880,000 physicians in the United States
– No referral required! Medigap plans allow users to see any specialist they prefer whether they have a referral or not. Isn't that convenient?
– Renewable is 100% assured! Coverage can never be cancelled due to health issues or the number of claims filed.
– Medicare Part B usually leaves users with about 20% to pay. Medicare Plan F covers those expenses.
Despite being the most pricy out of all the Medigap plans, Medicare Plan F is one of the most popular options. According to eHealth Medicare, Plan F is the right option for people who visit the doctor often or need frequent therapy.[2] The government plans to abolish both Medicare Plan F and Plan C, and here's why.
Part A
Most people get Part A coverage automatically once reaching 65. This part offers inpatient hospital care in several different hospitals, including mental and critical-access hospitals. Moreover, you get access to nursing services, semi-private accommodation, necessary medications, meals, medical social services, physical therapy, and home care.
Part B
This form of Medicare plan offers coverage for outpatient care, ambulances, preventive care, prescribed medical equipment, rehabilitative services, and home health services. If you're eligible for Part A, you also qualify for Part B, but it comes with a monthly premium which is taken from your Social Security benefits. Also, keep in mind that you may be eligible for Plan B coverage under certain criteria even if you don't qualify for a Part A plan.
Part D
If Medicare Part A and B don't cover your prescription drugs, then the optional Part D might be the solution for you. Part D coverage is available with a Medicare Advantage plan covering Parts A and B. Another way to get access is to sign-up for a regional Part D plan. Adding a Part D is best done during the open enrollment period that starts in October of each year.
Part G
Medigap or Part G plans are like the older Part C and F plans that are currently available only for those who sign up for Medicare before January 1st, 2021. Part G plan holders pay a monthly fee, so the plan resembles common health insurance plans. With Part G plans, you get original Medicare Parts A and B coverage and additional coverage. Private insurance companies handle these plans, while HMOs (health maintenance organizations) and PPOs (preferred provider organizations administer them.
How Can I Change My Medicare Coverage?
Original Medicare Parts A and B care available through the federal government. A supplemental plan or a Part G plan is available through private insurance companies. Leaving Medicare or switching from private to Medicare requires that you contact your current private insurance company. To cancel plans, notify a representative and they'll handle the rest.
Should I Get Supplemental Insurance?
Medicare is a blessing for many people, but it doesn't cover everything all the time. So, if you want full coverage while avoiding additional costs, you should consider a supplemental policy with a cap on out-of-pocket expenses.
Younger than 65? You still may be eligible
Young adults can qualify for full Medicare benefits if they have been entitled to Social Security disability benefits for at least consecutive 24 months. Moreover, if you are receiving a disability pension from the Railroad Retirement Board and meet certain conditions you can be eligible for Medicare. [3]
Besides the above conditions, young people with Lou Gehrig's disease, also known as amyotrophic lateral sclerosis, qualify for immediate Medicare aid. People under 65 who have permanent kidney failure requiring regular dialysis or a kidney transplant are also eligible for Medicare plan. 
Before starting your Medicare journey you may need to know these important points:
You may need to sign up if you are not getting your Social Security.

You can sign up your Medicare plan at certain times of the year. Also, you have the freedom to change your plan at a specific time around the year.

You can thoroughly decide which plan you need and how you get your Medicare coverage.

Bby signing up for Medicare Part B when you're first eligible, you can avoid a penalty.

Signing up for a Medicare plan can help you with your Medicare costs.

[4]

You can change your Medicare plan from 15th October to 7th December. This is the only time you can sign up for a plan or change your previous plan.
Medicare Changes for 2021
Seniors now can have increased coverage for telehealth services.
Increased adult daycare services and programs
Increased In-home care services and help
Increased budget for home safety modifications
New budget for Meal Delivery and transportation services[6]
Conclusion 
Medicare is an essential part of our lives. Millions of Americans are enrolled every year to get healthcare affordably. Understanding Medicare coverage plans is primarily important before signing up for one. Before getting a plan you must research thoroughly about how the Medicare plan works and which plan can be a better option for you. 
Remember that once you sign up for a plan, you're stuck with the plan you have selected for a year. Don't forget to review your plan every year and shop around. Be aware of online scams.
REFERENCES