Most of us want to see our savings account balance grow, and now there's a quick and easy way to do so. You just have to go online and open a free high-yield account. Below we'll present options and bonuses. If you want to cut costs, the best solution is an online-only bank which will, in the end, provide you with better, more affordable services because they don't have as many overhead costs.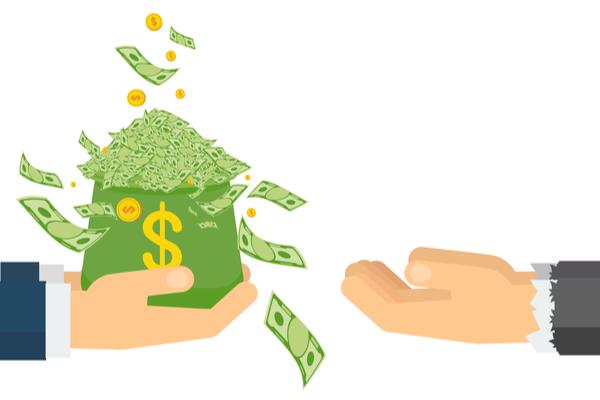 The Advantages of Online-Only Savings Accounts

Many things contribute to and raise the operating costs of a typical brick-and-mortar bank. They include rent, salaries, and even the candy your kids get from the teller. The problem with this is that you end up paying for it. But why should your bottom line be affected by this? Here are the advantages of online-only savings accounts.[1] [2]
– Online-Only banks most often have better interest rates, so at least turn your savings account into an online one. This will help you increase your savings more quickly. For example, rates on the high end can be as much as 1.60% in comparison to a measly 0.01% for physical location banks .

– Online-Only savings accounts are much easier to use, and always available if you have a phone and internet connection. There's no need to start the car, make your way through traffic, worry about finding a parking spot, and then waiting in line. Instead, you get up in the morning, check your emails, check out the latest posts on Reddit and Facebook, and at the same time, see how your online account is doing.

– Online-Only banks tend to offer enticing sign-up bonuses. But before you choose a bank, make sure research and check your options. But even without comparing deals, you're bound to get a better one than what a standard bank with a physical location can offer.

– Online-Only banks don't charge for ATM use. If you've ever been in a pinch for cash and used another bank's ATM, you know how annoying it is to get charged extra for withdrawing what already belongs to you.
Making the Switch to Online-Only Banks

The least that you should do is transfer your savings account, but you do the same for your checking and savings account. Most people don't know about the advantages, but you're ahead of the curve by now. Don't wait.

How to Pick an Online-Only Bank?

Due diligence. You should not skip on research if you want to find a good deal on an online-only savings account to get the best rates and incentives. Also, don't forget to read customer reviews and pick the bank with the best feedback. Better banking is just around the corner!
[1]Murakami-Fester, Amber. (2018, June 1.) What Is an Online Bank? The Pros and Cons.
[2]https://thebalance.com/should-i-switch-to-an-online-bank-2385857