Leaving active duty is often challenging for veterans. Most feel uncertain about their future, especially with families and relatives looking up to them for financial support. Fortunately, the government recognizes their efforts and provides great discounts on car, life, and home insurance. The guide below outlines these insurance discounts for veterans.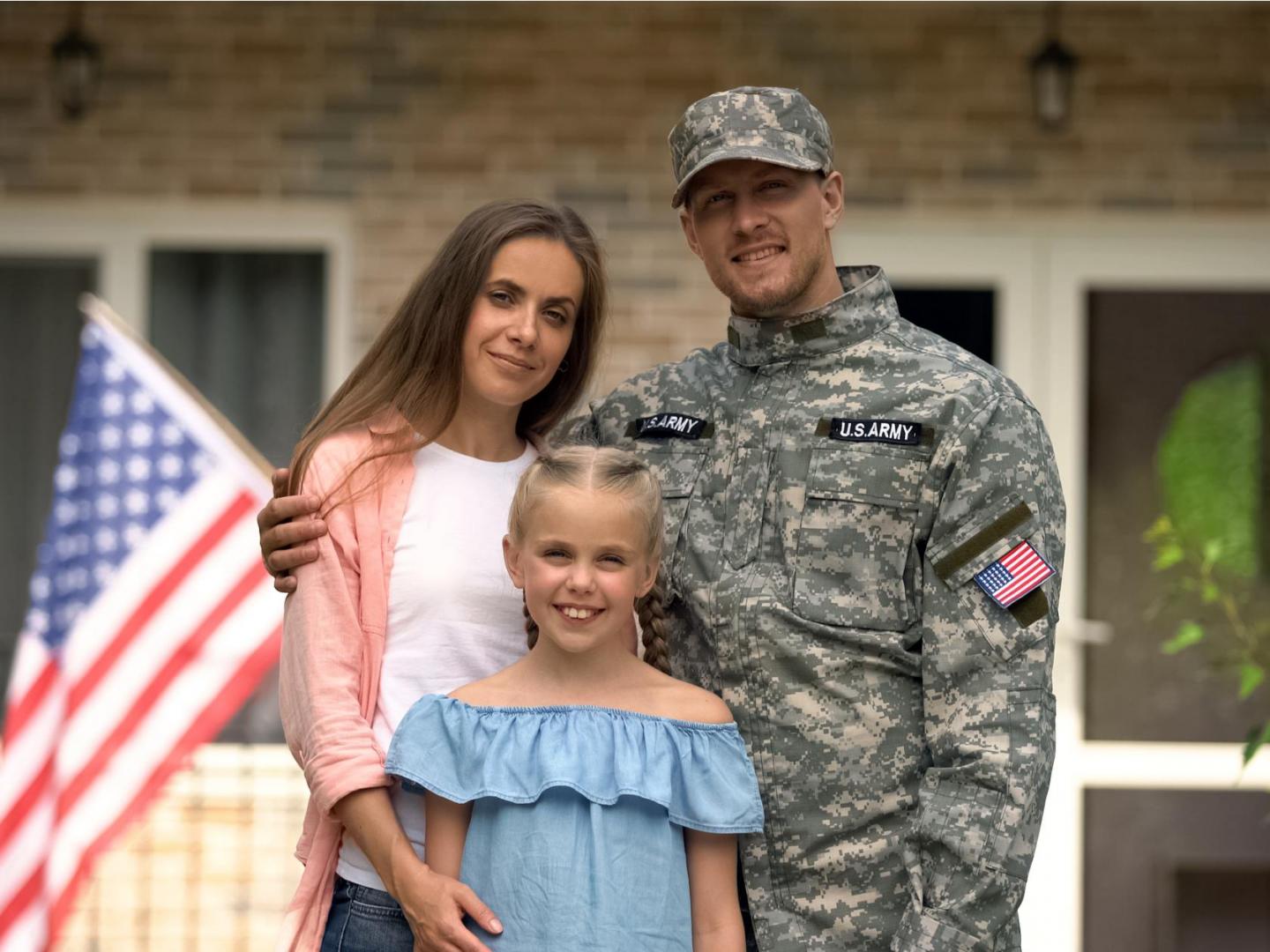 Car Insurance Discounts 
If you are serving or served in the military before, you and your family can benefit from special veteran insurance discounts. However, note that veterans' car insurance coverage varies depending on the company and type of coverage provided. Some companies solely serve military personnel and their families, while others offer discounts for their service.
Therefore, veterans who have been honorably discharged should take advantage of these discounts on auto insurance. Some of the best car insurance companies for veterans include;
USAA specializes in insurance products and services exclusive for active duty and retired military personnel and their families[1]. Compared to other available companies, it is the cheapest car insurance company for veterans and military servicemen. Depending on your state, USAA provides up to 15% discount on collision and comprehensive coverage for cars and trucks garaged on military bases. The company understands the nature of military work, and beneficiaries receive up to 60 percent of their car insurance if deployed.
The company also offers additional discounts for being a good student, safe driving, insuring multiple vehicles, and signing up with the company for extended periods. For instance, if the driver doesn't get involved in an accident or faults in five years, they may  benefit from free accident forgiveness coverage.
USAA annual rates for a medium-tier car insurance policy is approximately $895, which is considerably affordable compared to other companies. However, these rates might vary from one person to another, depending on the location, gender, age, credit score, and more. For instance, a single female-aged 25 years might pay $1039, a one-accident driver $1200, individuals with poor credit at $1826, and a married retired female pays an average of $779.
Besides offering affordable military auto insurance, USAA is also well-known for its top ratings in customer service. Once you have USAA insurance cover, you are guaranteed renewing your policy for life, provided you fully pay your premiums and maintain a valid driver's license.
Lengthily known as Government Employees Insurance Company, Geico provides discounted insurance coverage to government employees, military personnel, and their families[2]. Like USAA, Geico offers up to 15% discount on auto insurance to active military personnel and veterans. To qualify for Geico insurance, you should be a member of the Fleet Reserve Association, National Infantry Association, or Association of the U.S. Army.
The company also offers military discounts to members of specific associations, including the Navy League of the United States, Armed Forces Benefits Association, American Society of Military Controllers, and the National Federal Credit Union. Members of these associations deployed to danger zones in an emergency often get discounts of up to 25%.
Geico also offers several alternatives that members can save money through auto insurance premiums. For instance, drivers get discounts for having some safety features in their vehicles, being a good driver, insuring multiple vehicles, bundling policies, and taking defensive driving courses.
Even then, Geico insurance rates are comparably higher than USAA. The average annual rate for medium-tier policies is approximately $1063. Drivers with one accident can pay premiums of $1690, those with poor credit pay about $1853, and 25 years old single females can pay up to $1160.
It is also worth noting that the Geico military insurance program is overly accommodative to veterans. This is probably because the staff are ex-military members, therefore they understand what their customers are going through and the types of relief that they need.
The Armed Forces Insurance
Like USAA car insurance, the Armed Forces Insurance is military-focused, serving active service members and veterans[3]. However, prices and nature of services significantly vary between these two auto-insurance companies for veterans. For starters, AFI has a B++ financial rating, while USAA has an A++ global credit rating.
Secondly, active duty service members, former spouses, family members of military personnel, academy, and OTS candidates can join USAA. However, AFI membership includes active and retired department of defense employees and current and former commissioned officers.
Life Insurance Discounts
Several of these companies also offer life insurance discounts for veterans and disabled veterans. Most companies offer a type of insurance which is called term life insurance, meaning that you are covered for a specific period. If you happen to die within the period, your beneficiaries will receive due death benefits. Term insurance policies for veterans are considerably more affordable than whole life insurance for young veterans. However, they become expensive as you get older.
Home Insurance Discounts
Veteran homeowners looking to purchase their homes can benefit greatly from home insurance discounts for veterans. The best part is that various homeowners' insurance companies offer diverse policy benefits and great discounts for military service members. Those still on active duty should understand that homeowners' insurance policies exclude some portions once deployed. However, you should choose the right insurer or include an endorsement to your policy to maintain their cover while deployed.
The Bottom Line
Insurance companies understand the special circumstances that military personnel and veterans face, such as overseas deployment. As such, active members of the military and veterans should compare various insurance offers and take advantage of the discounts offered by these companies. Finding the best insurance for veterans significantly depends on where you live and your driving record[4]. Be on the lookout for the best deals by getting quotes from various companies and comparing rates before deciding on an insurance policy that suits your needs.
[1] Keuren, Mary Van. "USAA Insurance: Car, Home & Renters." Bankrate. Bankrate.com, May 29, 2020. https://www.bankrate.com/insurance/companies/usaa/.
[2] Marzullo, Dan. "Geico Insurance Company." Bankrate. Bankrate.com, May 27, 2020. https://www.bankrate.com/insurace/companies/geico/.
[3] Hunt, Janet. "AFI: Insurance Coverage for Members of the Armed Forces." The Balance. Accessed July 9, 2020. https://www.thebalance.com/review-of-the-armed-forces-insurance-company-4160917.
[4] "Top 5 Tips for Looking for Car Insurance for Veterans." Veterans Auto Insurance, March 23, 2012. https://www.veteransautoinsurance.com/top-5-tips-for-looking-for-car-insurance-for-veterans/.