If you need legal aid or the services of any type of lawyer at all, chances are, you're already in the middle of a really stressful situation. Your stress is compounded when you're tasked with narrowing down an attorney that's competent, reliable, reputable and, not to mention, someone you can trust.
It's crucial that you feel confident in the abilities of your attorney and their ability to win your case. But how do you know which attorney or firm is the right choice for you? To help you make your decisions, we have compiled a list of tips for finding the best lawyer in your area.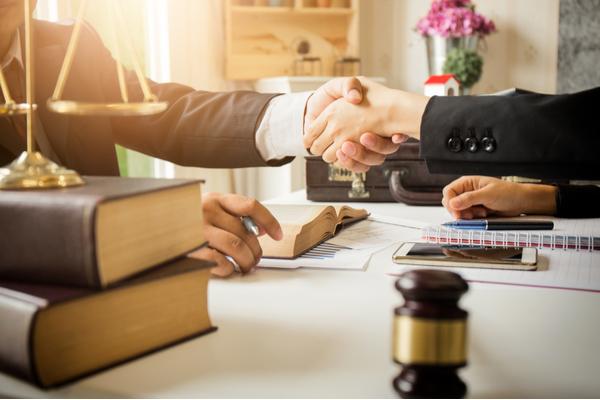 Before you hire a lawyer to represent you, you need to make sure that the attorney is experienced and capable, located at a convenient distance from your home or the court where your case will be tried, and familiar with your region, country, or state's particular laws. They should also have a clear track record and profile that is easy to find online, and be available to start on your case as soon as desired.
Learn to Recognize a Top Lawyer's Qualities
Before hiring an attorney or searching for one, make sure you can recognize the qualities of a top attorney which include:
– Current legal knowledge
– Good professional track records
– Good problem solving skills
– Ability to negotiate
– Strong listening skills
– Passion for every case and client
– Experience in different types of litigation
– Good reviews from former clients
The attorney you hire should have all of the above qualities, as well as experience in the type of litigation that your case requires. You should be able to know from looking at their online profile and the first meeting with the lawyer that they are trustworthy, take you seriously, and will do their absolute best to win your case.
Look for Your Attorney Online
Finding an attorney online is the easiest option because it can save you time and help you narrow down all of the potential attorneys that could be right for your case. Online, you can compare multiple offers without having to leave your home or call anyone for referrals. Not only will you be able to avoid the stress of multiple unproductive meetings in the middle of your day, you can avoid wasting hours of your time.
Online searches for lawyers in your area are likely to give you hundreds of results, especially if you are from a major metropolitan area. After all, there are more than 1.3 million licensed lawyers in the United States, according to the American Bar Association. [1] Although you may be stressed by the number of possibilities, you will easily be able to narrow down your results by checking out each attorney's online profile or website and previewing their case history. This is the best way to accumulate all of the information you need to find a great lawyer that will make a big difference to the outcome of your case.
Searching for attorneys online also lets you find lawyers or firms that specialize in specific fields of litigation. For example, if your case deals with property or family law, you will need a lawyer who specializes in that type of litigation. There are many different types of lawyers, from criminal defense attorneys to injury lawyers. Make sure you find the right one for your specific circumstances.
Make Sure to Search Locally
Just searching online for top lawyers will give you more results than you know what to do with, which makes it impossible to check them all and find the best one. That's why you need either filter for your location or use attorney databases that cover your part of the country or your city.
Fortunately, the best lawyer directories [2] will have a filtering option according to country or city. Better yet, you might also be able to rank lawyers based on referrals, apart from comparing profiles, rates, and so on.
Moreover, if the lawyer is located close to your home or where your case will be argued, it will be much easier and convenient for you to meet with them.
Start Searching for a Lawyer Today
You don't have to put off finding an attorney any longer. You only have to do an online search to get a list of the top lawyers in your area and compare their services.
Keep in mind that you will have to vet the best prospects with our tips to make sure you get the best service for your money. Lawyers can be quite different, even top tier ones when compared. Some might not work for you or what your legal situation calls for, so do your homework and ask a lot of questions. For example, ask about their experience, former cases, past experiences with clients, and of course, pricing. The right lawyer is just around the corner!
[1]https://www.americanbar.org/news/abanews/aba-news-archives/2018/05/new_aba_data_reveals/
[2]https://www.lawyerlegion.com/promote-your-law-practice/directory-of-attorney-directories/