If Bitcoin was once considered a topic reserved only for computer enthusiasts or contrarian thinkers, it is now clearly becoming an integral part of our society and financial structure. As a result, many people are now rushing to purchase their very own Bitcoin. The question that remains is: how can we do that? 
Unlike taking out cash at the bank, Bitcoin and other cryptocurrencies have particular methods for acquiring them. If you're interested, here's some general information to get started!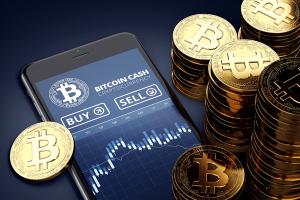 What are Cryptocurrencies?
Cryptocurrencies are virtual currencies, a term that indicates digital currencies that exist only within the network and disrupt the modern economic world. Not only can they be used today in commercial exchanges, but their introduction is closely connected with a series of technological innovations. In this case, cryptocurrencies are closely linked to the blockchains' operating logic that generates and supports them.
How Do Cryptocurrencies Work?
Some compare how cryptocurrencies work to that of emails. There is a sender, and there is a recipient. Messages are sent and received through that address.In fact, transactions take place through a specific alphanumeric address, which is unique for a single transaction.
For instance, if you want to transfer BTC to another person, they will have to create and communicate an address consisting of a certain number of characters. Through that address, you can send a certain amount of cryptocurrency to that person.
The address will be created (and the transaction will be managed) by exchanging with the individual who is registered. Exchanges that deliver a virtual place to the customer for keeping virtual currencies are called a "wallet" [1].
How to Get Started with Bitcoin?
Before starting with the description of Bitcoin, it is important to clarify that Bitcoin can mean two different things depending on how it is written. 
bitcoin, with a lowercase b, is the digital currency, otherwise known as BTC tokens.
Bitcoin, on the other hand, with a capital B is the protocol on which the decentralized software that generates and manages digital coins is based. This protocol is called Blockchain [2].
There is a difference between buying and selling cryptocurrencies on an exchange and trading CFDs on cryptocurrencies on a CFD platform. Both activities are undertaken to profit by trading on the cryptocurrency market, but the processes involved are very different. 
Where Can You Buy and Sell Cryptocurrencies?
Buying and selling digital cryptocurrencies essentially relies on using a cryptocurrency, such as Bitcoin, on exchanging it for another cryptocurrency, such as Ethereum. The process involves searching for a cryptocurrency pair to perform a cryptocurrency exchange on cryptocurrency. 
You can find various places where you can buy Bitcoins such as:
Bitcoin ATMs 

Bitcoin Voucher Cards 

Cryptocurrency exchanges (online)

You can buy it from other people [

3

]
How to Make Deposits and Withdrawals while Trading Cryptocurrencies?
Cryptocurrency exchanges normally receive deposits and withdrawals in two ways. A small number of exchanges (mainly in the US and UK) accept deposits in fiat currency or a mix of fiat and cryptocurrencies. However, most exchanges worldwide accept cryptocurrency-based transaction methods due to the restrictions placed by banks on such exchanges in operational bank accounts. If only cryptocurrency deposits/withdrawals are accepted, the trader must also create a third party wallet for the cryptocurrency to be used in making the deposits. The most common cryptocurrencies used for deposits are Bitcoin, Ethereum and Litecoin [4].
To deposit funds, you need to purchase BTC, ETH or any other cryptocurrency from third-party sources and transfer it to your third party wallet. The funds are then transferred from this wallet to the cryptocurrency exchange's wallet to deposit that cryptocurrency. If you choose to use this method, you need to make sure you enter the wallet addresses correctly when making transactions. It is not possible to recover any cryptocurrency transferred to the wrong address.
Is Bitcoin a Fraud?
Bitcoin is a cryptocurrency that was introduced in 2009 by the visionary Satoshi Nakamoto, together with the Blockchain. This cryptocurrency is now accepted in numerous countries and shops around the world. In Japan, for example, Bitcoin has even been recognized as an official payment method. This cryptocurrency is, therefore, not a fraud, quite the contrary. However, the remarkable rise in the price and interest that gravitates around this cryptocurrency has attracted a large number of scammers. These people often set up ad-hoc sites, where they promise incredible profits. Fancy names like Bitcoin Code, Bitcoin Evolution, Crypto Revolt etc. are used. In fact, their methods of getting easy money with BitCoins and cryptocurrencies are hoaxes. Therefore, it is necessary to stay away from these systems and operate on real Bitcoin using platforms of regulated and authorized companies.
References