Most Americans don't think about earthquakes and earthquake insurance. After all, the west coast is the area with the most problems, but seismologists note that fracking might be causing problems elsewhere. [1]
Therefore, earthquakes can strike in places where people aren't expecting them. Worse yet, typical home insurance policies don't cover earthquake damage. As a result, you'll be forced to pay out of pocket to fix any damages, so it's worthwhile considering this sort of policy.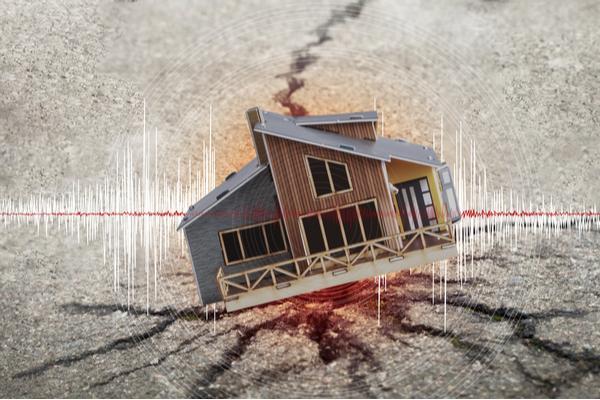 Why Do You Need Earthquake Insurance?
According to seismologists and The Guardian, [2] earthquakes are on the uptick, with more severe earthquakes expected around the world due to a change in the speed of Earth's rotation. In such an event, you could be on the hook for personal loses and structural damages to your house. In the US, a shocking 42 states are at risk of a 6.0 or larger earthquake, including Hawaii, Missouri, and South Carolina.
Earthquake Insurance Is Not Necessarily Expensive
Residents of high-risk areas like Alaska, Missouri, or California, often already have some form of policy to protect them in case of earthquakes. However, you may be paying much more because you live in these states. According to Bankrate, [3] you get $1,000 worth of coverage per $1.75 spent. In low-risk areas, you can expect to pay only 50 cents for every $1,000.
Despite the difference in rates between states, you can still save money on earthquake insurance policies. If you're in California, you're eligible for a 20% premium discount if you adapt your house with earthquake protection recommended by the California Earthquake Authority. Moreover, wood houses will net you a lower premium in comparison to brick ones, or if you live in a newer home and don't mind installing straps to walls and your roof. Lastly, a home sprinkler system can lower insurance costs.
What is Covered by Earthquake Insurance?
Earthquake Insurance covers for the loose of all those things in your residence in the event of quake damage. We can divide all these elements in three main categories: your home itself, all your personal belongings and living expenses.
Just to make it clear, in the event of an earthquake cracks in the walls, ceiling or foundation can appear, as well as other kind of damages. All of this are covered by the dwelling portion of the coverage. Also, your personal belongings are covered, such as furniture, electronic devices or any other object. Also, in the tragic event of a living expense the insurance will offer a compensation for that, depending on their policies.
How to Protect Your Home and Family Today
Having earthquake insurance can prove crucial when tragedy strikes. Keep in mind that many insurance companies will not let you buy a new plan if an earthquake happened less then a few months ago. Because of that, it's important to have the proper coverage beforehand so you can protect your property and personal belongings.
Even if you're on the west coast, there is still a risk for damage in many parts of the country. Renter's or home insurance policy often fails to protect you from such natural disasters, so you need to purchase the appropriate plan. Otherwise, you stand to lose thousands of dollars while putting significant strain on your finances.
You can start your research by talking to your current insurance company. Ask them if they offer such coverage and how much adding it would cost. If you don't already have a plan, make sure you shop around and compare different offers- there are lots of deals and discounts available for new customers. Searching online is the easiest and quickest way to explore your options. Don't put it off any longer.
[1]https://time.com/3002710/earthquake/

[2]https://www.theguardian.com/world/2017/nov/18/2018-set-to-be-year-of-big-earthquakes

[3]https://www.bankrate.com/finance/insurance/earthquake-insurance-sturdier-home-coverage-1.aspx