Whether you're planning to buy your home or an investment property, an online mortgage will help make your dream come true. Be informed before applying for a mortgage online! While going directly to a mortgage lender is one option to consider, technological advancements have eliminated the physical requirement of having to visit the office. Remember that credit score and income stream are crucial while applying online for a mortgage loan.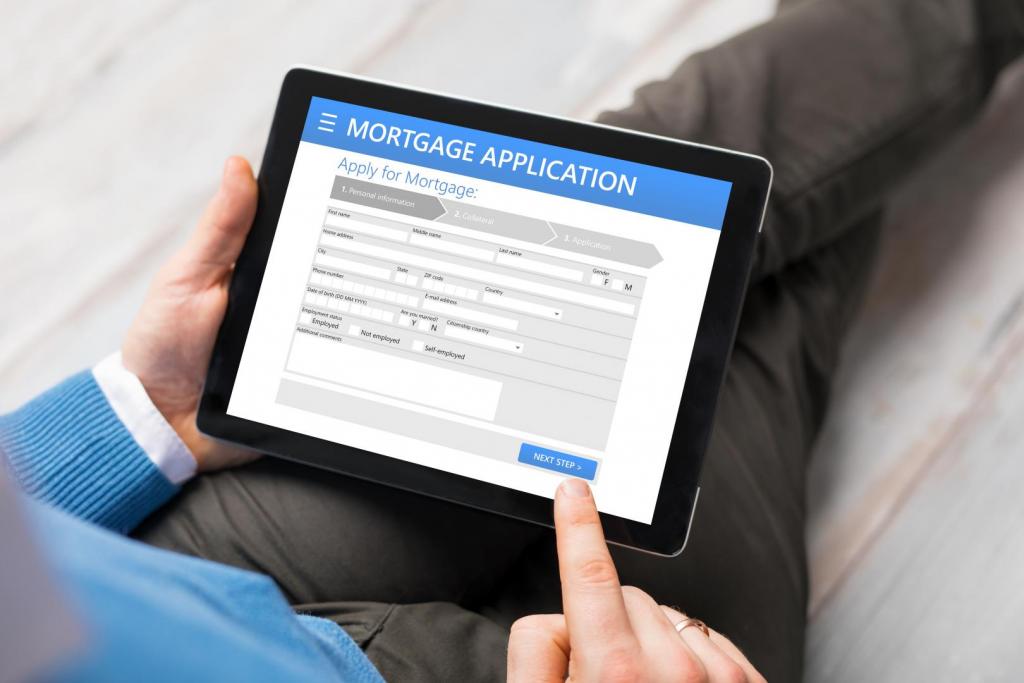 Benefits of Obtaining an Online Mortgage
Today, millions of Americans are considering online mortgages. One of the biggest advantages of buying a mortgage online is that you can research and compare different options and make a choice of your own while sitting on your couch. These websites provide more convenient and flexible options to work with.
Online lender's websites often have fact sheets and how-to videos. You can also compare annual percentage rates and monthly payments among different lenders.
Shopping for mortgages online is a more interactive experience, and that is another important benefit. Online mortgage providers also offer mobile apps to manage the closing process. Users can access the status of their loan application and easily verify documentation related to the application. Online mortgage shopping gives you a greater degree of control over your information.
Here are 6 popular lenders in the United States that offer online mortgages:
1. NBKC (National Bank of Kansas City)
NBKC Bank offers low rates with minimal requirements. They have a median rate of 3.86% for 30-years. The minimum FICO credit score is 620 with a 3.5% down payment. They are definitely worth looking into if you want an online application. NBKC offers home loans online in all 50 states.[1]
2. Better Mortgage
Better Mortgage is one of the best and most affordable online lenders. They have zero lender fees and an easier credit threshold. You can apply with a credit score of 580 and get your loan for the minimum down payment, which can be as low as 3.0%. [2]
3. loanDepot
loanDepot offers good mortgage rates. Moreover, they have excellent customer reviews, which is always an encouraging sign. Similar to Better mortgage, loanDepot requires a minimum credit score of 580 and offers a 3.5% down payment. [3]
4. Rocket Mortgage
Rocket Mortgage is the online loan shopping and application process offered by Quicken Loans. You can get all the perks of this well-known company online. [4] Your eligibility requires a minimum credit score of 580. Rocket mortgage offers a minimum down payment at 3.5%. Rocket Mortgage provides great deals of services and a wide range of loan options.
5. SoFi
Though SoFi has a comparatively high credit score threshold of 660, it's still good at many points. You may require at least a 10 percent down payment. [5] If you have a membership you can get exclusive membership discounts as well.
6. Guaranteed Rate
Guaranteed Rate offers low fees and a wide variety of loan products with excellent customer reviews. They have a minimum credit score requirement of 580 and 3.5% minimum down payment. That average mortgage rate is only slightly higher than the best. [6]
They have slightly higher mortgage rates but you can qualify for a lower interest rate if you have high credit.
What to Watch Out For: Processes that are not 'Fully' Online
Some of the lenders that process online applications are made to handle uncomplicated loan requests. This means that they are perfect for borrowers who want a conventional mortgage. For online mortgages to approve quickly you must have good credit and constant income. These conditions may not be favorable for everyone.
Those with a history of bad credit scores, those who are self-employed or those who are requesting a unique home structure will have a more difficult time with online lenders. In such cases, you may need to find a lender that supports borrowers with more complicated situations.
Takeaways for Online Mortgage options 
Shop around for your online mortgage lender as costs vary for each borrower. Be sure to check your rate options with at least three lenders before you make your final decision. You can compare rates online through different comparison tools available. Find out what to expect if the interest rate changes during the term. Remember to check customer reviews about lenders and make a list.
References: