Cruise vacations skyrocketed in popularity a few years ago, mainly due to the fact that the price of cruise cabins had plummeted alongside the failing economy. Vacationers opted for week-long cruises as an affordable way to escape the hustle and bustle of everyday life.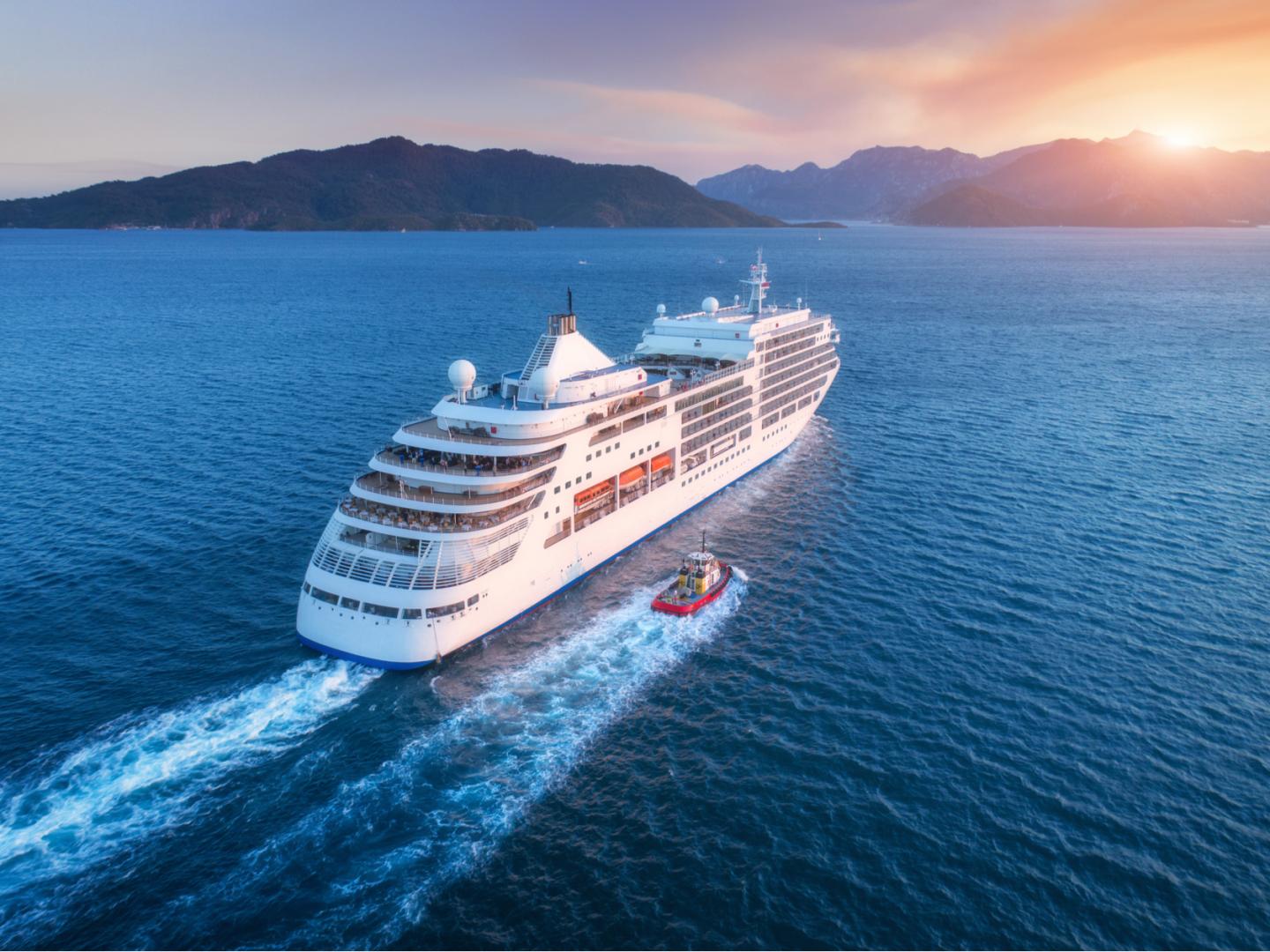 Sadly, the same doesn't ring true today. Prices have since gone back up for cruise vacations, but they're certainly not as expensive as you may think. There are still plenty of discounts available for certain cruise lines, making a cruise vacation entirely feasible.
With a little online research, you'll be amazed at the discounts you'll find. Here are some important things to keep in mind before you start searching for the perfect cruise deal for you!
Cruise Staterooms Don't Always Sell
According to the Cruise Lines International Association, over 25.8 million people were expected to sail on a cruise ship last year, making cruise vacations one of the most popular getaways for Americans. This soar in popularity convinced cruise companies to invest over $6.8 billion in new ships just this year. Since there are now so many more ships in the cruise industry's fleet, travel agents are left with the responsibility of filling up the ships more than ever before.
The last thing cruise lines are looking for is to set sail with empty cruise ship cabins. Vacant cabins only mean less money for the cruise lines. Today's cruise lines aim to achieve 107% occupancy for every cruise that sets sail (two people per every cabin), which means that cruise lines expect to make a considerable profit in terms of money spent onboard.
A cruise does not want to leave port with too many unoccupied cabins, so you'll often be able to snag a cabin at a high discount if you can afford to book a vacation last-minute. It's common to find cruise deals up to 50% off, since cruise lines would rather take half what the cabin's worth than to let it sit there empty, not making money.
When To Look For Deals
The closer the ship is to setting sail, the better the deals are likely to be. According to Cruise Critic, you could save up to 80% off a cabin if you book in the days leading up to the ship's departure date. You can also expect to find plenty of appealing discounts on food and drink packages to accompany the cost of your cabin.
Why are there cabins available at such a low cost? They can't rely on last-minute guests to rent the rooms halfway through the week; once the ship sets off from the port, vacant cabins remain empty for the entire journey. From a cruise line's perspective, any money is better than no money, which is why they offer discounts if necessary.
So, if your holiday dates are flexible and you can afford to wait until the last minute to book your cruise, you'll surely be able to find the best deals. A good timeline is to book about one to two weeks before the cruise is scheduled to leave port.
How to Find Astounding Deals
One of the most irritating discoveries that you can have on a cruise ship is finding out guests in neighboring cabins paid hundreds less for the exact same accommodation as you. Believe it or not, it happens all the time. It takes a skilled bargain hunter to track down the best cruise deal.
While it is very possible to snag a brag-worthy vacation deal, it can be hard to know exactly where to look. Most cruise lines won't advertise their discounted cabins on their website, for example. You'll have to go ahead and do some proper digging in order to find a discount that suits you and your budget.
What are the chances that you'll be able to get a good deal? Here are some tips to follow to increase your likelihood of finding an awesome deal.
Hop online. You can check how many empty cruise cabins a ship has up until 72 hours before the cruise departs. If you want to figure out a ballpark figure for what you'll probably pay for a cabin, go through the booking process to see the total – just don't enter your payment info unless you're completely sure you want to get on that ship!
If you really want to compare prices, consult a travel agent. They'll have all the up-to-date information on the latest and greatest cruise deals so that you can rest easy knowing that you're informed on all the best cruise deals on the market.
Join cruise deal email lists. There are certain email lists that will notify you based on which locations you expressed interest in sailing from. So, if you're able to pick up and leave on short notice, joining email lists for cruise deals could be a great way to discover your next last-minute trip.
Don't rule out luxury cruises. Sure, it sounds illogical but luxury cruise lines commonly lower the price of their cabins last minute to compete with cheaper competitors. If you're interested in sailing in style, then this is definitely an option to consider.
The Best Time To Look For Cruise Deals
The best time to look for cruise deals is during the off-season when prices are already much lower. No matter where in the world you are, off-season typically runs from late fall to early spring, allowing you the perfect opportunity to hop onboard a tropical cruise during those cold winter months.