Before you commit to paying a year-long gym membership fee, you might want to consider investing in quality gym equipment. Gym memberships can cost you several hundred dollars a year, while gym equipment has more long term potential. Statistics presented by USA Today show that 67 percent of gym memberships go unused. [1]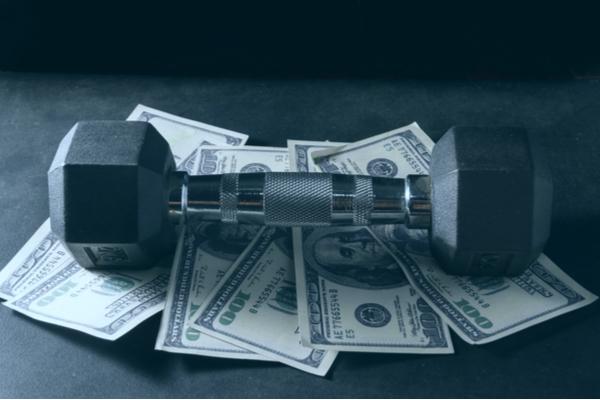 Gym Memberships are Obsolete
Equipment and facilities are often out of date at fitness centers. With the development of technology, it's easy to track your exercise progress and physical parameters using a personalized app on your smartphone. Personal trainers are no longer needed to achieve the best workup results.
Gym membership sales continue to rise, which can often lead to gyms at popular locations to be overcrowded at certain times of the day. When working out at home, you don't have to waste your time waiting to use a particular exercise machine.
The other cause for concern is the hygiene level at the gym facilities. The gym equipment is a germ magnet that rivals a toilet seat. Business Insider stated in an article that 70 percent of the bacteria found on exercise bikes, treadmills, and free weights were harmful. [2]
Gym Equipment has Never Been Cheaper
In the past decade, the number of owners of home gyms doesn't fluctuate, partly due to the long lasting nature of home gym equipment. It's easy to find dirt cheap quality exercise equipment online. Prices range from a little over $200 for a home gym to $500 for a treadmill. But you can also opt for a branded workout bench that costs a bit over $100 and provides hundreds of workout options.
Considering these prices, you can safely forgo your annual gym membership and invest in some quality gear. With the proper maintenance, your gym equipment can have a lifespan of over seven years, even with regular use.
In addition to saving money on your gym membership fee, you will also save valuable time and money on traveling to your local gym facilities to work out. Exercising at home is more convenient and allows you to plan your workout schedule more efficiently. In case you lack the space to store large gym equipment, you can always by a set of free weights that can be easily stored in any closet or corner of your apartment.
Research conducted by Wise Bread shows that the ideal time to invest in home gym equipment is in January. [3] Other reports by Livestrong say that many stores offer the lowest prices of exercise gear at the start of summer when people are heading outdoors to stay fit. [4]
Look Into Used Gym Equipment
If you want to get your money worth and invest in expensive gym machines, it is best to consider purchasing refurbished equipment. We recommend skipping garage sales, your safest bet is to buy your gear online. Items sold online usually have issued warranties and come from reliable vendors. Always remember to inspect the condition of the equipment before making a purchase.
Summing it up
Gym memberships are not the key to staying fit. Investing in home gym equipment can motivate you to work out more often and develop a healthy routine. Evaluate your options by looking into reviews and choose the best bang for your buck.
[1] USA Today, Is your gym membership a good investment?,
[2] Business Insider, Some gym equipment harbours more germs than a toilet seat, a study has found — here are the worst offenders
[3] WiseBread, Shopping Calendar: The Best Time to Buy Anything [4] Livestrong, The Best Times to Buy Exercise Equipment