Regardless of whether you want to fund major purchases or consolidate debt, taking a  personal loan provides easier access to one-time finances. Unfortunately, the wide array of bank options that provide personal loans can easily overwhelm most citizens searching for personal loans. As such, you must shop around to find the best personal loans that suit your situation.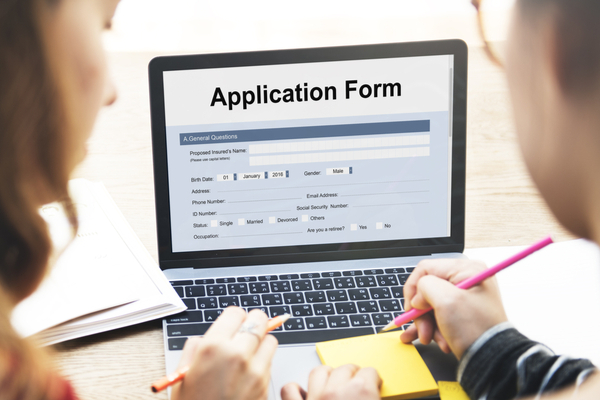 How to Apply for Personal Loans
Applying for personal loans is a simple and straightforward process, especially as more banks embrace digital migrations. Follow these steps to apply for a personal loan;
Make your application – you will need a social security number or taxpayer-identification number, home address, and employment details to qualify for a personal loan.

Submit the application – once you have filled your application with the necessary details, you should submit it to a bank of your choice. The bank will collect your credit information and process the loan application. Most banks often approve within a day.

Loan approval – if you meet the criteria for personal loans, you can close the loan online with most banks. However, some banks may need you to visit their local branches.
Top US Banks that Offer Personal Loans
1) U.S Bank: Best for Short-term loans
U.S bank is a great bank for those who need a short-term personal loan. Being one of the largest banks in the country, U.S bank offers a wide range of services, including savings accounts, credit cards, personal and business loans, and mortgages[i]. Other things to know about this bank include;
Customers only – U.S bank offers personal loans for their existing customers only. Your bank account should have been active for at least 120 days before loan application.

Short-term loans – not all banks offer repayment terms as short as 12 months. This is a good option for those who can repay the loan quickly.

Discounts on AutoPay – customers enjoy massive discounts if they set up automatic monthly repayments through U.S bank checking accounts.
2) Wells Fargo: Best for Home Improvements
Wells Fargo is a popular national bank with up to 5000 branches in 36 states. It is a good bank of choice for those looking for personal loans for their home renovation needs. The bank offers unsecured loans of up to $100,000 and secured loans of $250,000[ii]. Great features of this bank include;
Competitive interests – the bank offers competitive interest rates, especially for citizens with good credit. Customers also enjoy 0.25 percent interest rate discounts for those with a qualifying checking account.

Various repayment options – you can repay your loan for several months, ranging from 12 to 84 months.

Bank customers only – you will only qualify for a Wells Fargo personal loan if you are a customer of the bank.

No origination fees – the bank does not charge origination fees to process the loan application.
3) OneMain Financial: Best for Bad Credit
OneMain bank is a great option for citizens looking for personal loans but who have a bad credit history. This bank considers several factors before approving personal loans. Among the factors considered, include monthly/annual income, loan purpose, and expenses[iii]. Other features to know about the bank include;
Quick loan application process – application for personal loans from OneMain bank take no more than 10 minutes. Applicants will also receive their loans by the next business day if approved.

Reward programs – the bank has several reward programs, including one-time loan payments that can be used in restaurants and retail shopping.

High-interest rates – the downside of this lender is its high-interest rates. This is because the bank offers loans to individuals with bad credit.
4) PNC Bank
If you want to co-apply for personal loans, PNC bank should be your lender of choice. It suits customers who are worried about qualifying for the loan individually. Applicants can get up to $1000 or more if they have strong credit. The bank offers a 0.25 percent discount for applicants with a checking account[iv].
5) SoFi
SoFi is a digital lender that offers various banking options, ranging from student loans, home loans, investment loans, to personal loans. The lender offers personal loans ranging from $5000 to $100,000, which can be repaid between two and seven years[v].
The Bottom Line
When searching for the best personal loans lender, make a comparison of various lenders to get competitive rates. You should also consider lenders with minimal fees and flexible repayment terms. Make sure that you take a personal loan that you can comfortably repay within the allowed repayment period.
References
[i] "Personal Banking From U.S. Bank". 2020. Usbank.Com. https://www.usbank.com/index.html.
[ii] "Wells Fargo – Banking, Credit Cards, Loans, Mortgages & More". 2020. Wellsfargo.Com. https://www.wellsfargo.com/
[iii] "Onemain Financial". 2020. Onemainfinancial.Com. https://www.onemainfinancial.com/.
[iv] 2020. Personal Banking. https://www.pnc.com/en/personal-banking.html.
[v] 2020. Sofi Bank. https://www.sofi.com/.