Do you have a desire to own a home in a specific neighborhood? Are you tired of renting? Perhaps due to outstanding debts or the ever-soaring housing prices, owning a home can be a financial goal that too often seems out of reach, but it doesn't need to be. [i] There is an alternative: a rent-to-own agreement.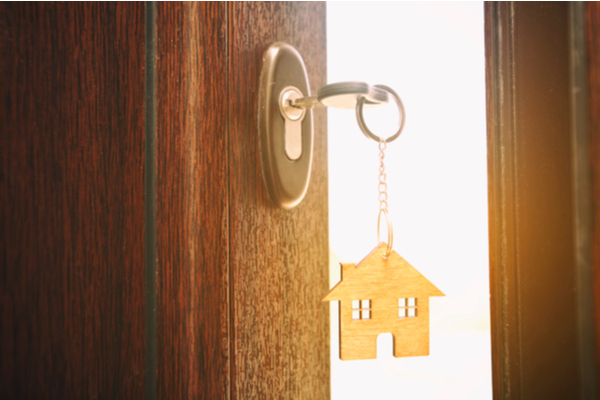 What are Rent-to-Own Homes?
Rent-to-own, or lease-purchase, can be defined as a type of contract that offers renters an option to buy the property in which they live once the lease period is over. A rent-to-own contract comprises two parts: the lease period, which usually lasts between one and three years, and the buy period.
At the end of the lease period, the renter has the option of buying the home or terminating the contract. Usually, some fraction of the monthly rent makes up their down payment in the event they decide to purchase the property. Otherwise, if they choose not to buy the home, the renter usually loses the initial deposit.
Rent-to-own homes are the best alternative for individuals who desire to own homes but are unable to raise money for the big purchase at the time. If you are committed to a neighborhood and you do not wish to move out in the near future, but you are unable to buy the home immediately, then rent-to-own cna be a great option for you. This allows you to instantly get into a home that you may eventually buy[ii].
With-rent-to-own homes, you can own a home in any place that you desire without the need to worry about having to immediately take out a mortgage. They also eliminate the need to commit 100% to the property.
Another benefit that comes with rent-to-own is that you will be able to lock in a purchase price. You will be able to buy a home that has an increased price at today's price.
How Rent-to-Own Homes Differ from Regular Homes and the Acquisition Process
Rent-to-own entails buying a home on an installment plan with no obligation to purchase at the end of the lease period while owning a regular home entails a complete purchase of the property.
With rent-to-own, there is a stipulated date on which you will switch from renting to owning the home, while for the case of regular homes, ownership is granted to you immediately after making the payment.
Where to Find Rent-to-Own Homes
If you are looking for a rent-to-own home, you can refer to the below platforms[iii]:
1. Craigslist
You can turn to Craigslist for almost everything, including housing, especially housing that is focused in a particular metropolitan area.
Pros:

Affordable

Allows you to write in your own way

You can upload your own photos.
Cons:
Too many inquiries, especially from people who are not serious buyers/renters.


2. Realtor.com
The best thing about Realtor.com is that they manage both rentals as well as real estate sales.
Pros:
Reliable
You can find everything.
Simple search function for price and location
Cons:
Not very straightforward, lots of extra features
3. Padmapper
This platform offers a fun and interactive map.
Pros:
Wide coverage
Permits prospective renters to stipulate price, the number of bedrooms, etc.
Cons:

4. Rentals.com
This is an amazing platform on which you can find exactly your desired home type.
Pros:
Straightforward
You can search based on condos, duplexes, lofts, etc.
Cons:
Less information about amenities
5. Apartment List
This is a marketplace that brings together renters and property owners. Apartment List gets to know renters through a set of questions in order to understand what they are looking for.
Pros:
Property managers list their property for free.
Great for connection.
Cons:
Renters are subjected to tedious questioning.
The Bottom Line
To summarize, rent-to-own agreements permit a would-be home buyer to occupy a house right away, even if they cannot raise the money for an immediate purchase. This gives them time to either raise the required cash or improve their credit scores so as to access a mortgage at a later date.
They are an alternative to traditional home loans[iv]. Of course, there will be certain terms and conditions that should be met based on the rent-to-own agreement. Both homebuyers and sellers stand to benefit from these arrangements. If you cannot wait to own a home, do some research about rent-to-own homes, get to understand the risks involved, and as always, be careful about getting scammed, especially online.

References

[i] Williams, D. (2020, March 12). Rent-to-own options in housing: Move in now, buy later. Retrieved December 03, 2020, from https://www.washingtonpost.com/realestate/rent-to-own-options-in-housing-move-in-now-buy-later/2020/03/11/c5e15ffe-2b3d-11ea-9b60-817cc18cf173_story.html 
[ii] Rent To Own Homes: Rent To Own Home Listings. (n.d.). Retrieved December 03, 2020, from https://www.foreclosure.com/rent_to_own/ 
[iii] Top 25 Websites for Advertising Your Property Rental Listing. (2020, August 04). Retrieved December 03, 2020, from https://www.propertyware.com/blog/top-5-websites-for-advertising-your-property-rental-listing/ 
[iv] Pritchard, J. (2020, July 29). Pros and Cons of Rent to Own: Is It a Good Deal? Retrieved December 03, 2020, from https://www.thebalance.com/what-is-rent-to-own-315664