Teaching is undoubtedly one of the most rewarding careers you can have. We all had that one teacher growing up who helped us become what we are today. Keeping that tradition going will require a new generation of amazing teachers. With that being said, here are 5 reasons why anyone would want to become a teacher!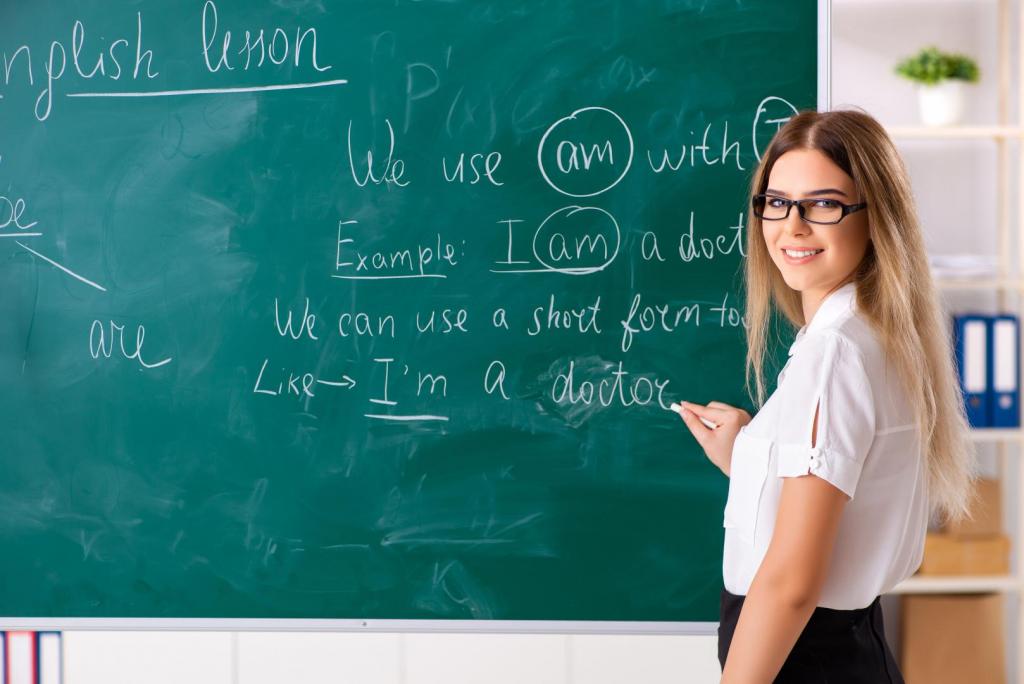 Benefits of Having a Teaching Degree
1) Job Stability
With the prevailing teacher shortage, the US desperately needs qualified and enthusiastic teachers[i]. Teaching jobs are available almost immediately after graduation. Specifically, male teachers are highly in demand in all disciplines, especially in elementary schools and preschools.
2) Solid Paycheck
Without a doubt, becoming a teacher is not a get-rich-quick career. However, starting salaries for teachers are comparably similar to other professions. Data from the BLS suggest that public teachers are paid 11% more than the average professional worker. That aside, teaching offers several opportunities for career advancements and better pay. Teachers with master's degrees and specialities also qualify for higher pay.
3) Better Schedule Flexibility 
Students stay in school for a maximum of 6 hours every day. Therefore, teachers spend comparably less time at work than other corporate employees who spend at least 8 hours and others for more than 10 hours. That being said, you will find that being a teacher leaves you with a lot of time to attend other activities. While you may have long days planning for events, grading students, and after-school activities, an efficient teacher enjoys more time.
4) Influence the Next Generation
Lessons and decisions made by teachers in the classroom significantly affect the future generation[ii]. The atmosphere and outcome of classroom lessons will determine how your students will behave in the future. This is a great opportunity for teachers to shape the coming generation.
5) Additional Benefits
The benefits of becoming a teacher are not on salaries only. Teachers easily access additional benefits, such as pension and health insurance, which only a few professionals enjoy. The school districts fully pay every teachers' insurance premiums for health, dental, and vision. Teachers also enjoy sick days, tuition reimbursements, and more.
Where to Study Teaching in the US
1) Purdue University
Purdue University is one of the top colleges offering a degree in teaching. Students can select from the 17 teaching programs offered in their college of education. Since the school is located in Indiana, graduating provides automatic licensure to teach in Indiana. The institution offers majors in social studies, elementary education, and special education[iii].
2) Heritage University
Heritage University is a small university in Toppenish, Washington, that ranks among the best colleges to enroll for a teaching degree in the U.S. The university offers two education degree programs, a bachelor in elementary STEM and a bachelor in early childhood studies. Students can attend classes online or physically at the campus, making it ideal for part-time students. The course has four semesters, but the final semester focuses on student teaching[iv].
3) Oklahoma State University
The university is an established public research college in Stillwater. It offers a bachelor's degree in elementary education, which provides endless opportunities in student teaching and experiential learning. Students can also choose from several education minors, such as creativity studies, pre-counseling, special education, and coaching science. The university allows students to develop hands-on experience by teaching abroad during a 15-week internship conducted internationally, in either Mexico or Costa Rica[v].
4) North Carolina State University
The institution is among the top universities to acquire a teaching degree for various reasons. It offers a bachelor of science degree in elementary education, which specializes in STEM education. This prepares graduates for their teaching licensure for K-6 grades. Students can complete courses on major topics, including social studies, engineering, special education, diversity, and more[vi].
5) Borea College
Borea College is a private arts college located in Kentucky, which provides students with tuition scholarships covering all undergraduate education expenses. The institution offers a Bachelor of Arts degree in education studies. It also has certificate options in elementary education, middle-grade sciences, and middle grades mathematics[vii].
Conclusion
Teaching is an old and undoubtedly refreshing profession. Consider several factors before enrolling for a degree in any available college. Among them, include your desired grade level and subject that you wish to educate. You should also evaluate specific programs offered by these institutions.
References
[i] Walker, Tim. 2020. "Teacher Shortage Is 'Real And Growing, And Worse Than We Thought' | NEA". Nea.Org. https://www.nea.org/advocating-for-change/new-from-nea/teacher-shortage-real-and-growing-and-worse-we-thought.
[ii] "Huffpost Is Now A Part Of Verizon Media". 2020. Huffpost.Com. https://www.huffpost.com/entry/teachers-create-our-futur_b_10325238? 
[iii] 2020. Purdue University. https://www.education.purdue.edu/academics/prospective-students/become-a-teacher/majors/.
[iv] "Education | Undergraduate Degree At Heritage University". 2020. Heritage University. https://www.heritage.edu/academic-paths/undergraduate-degrees/education/.
[v] "Elementary Education – Oklahoma State University". 2020. https://go.okstate.edu/undergraduate-academics/majors/elementary-education.html.
[vi] "Undergraduate: Elementary Education | College Of Education | NC State University". 2020. Ced.Ncsu.Edu. https://ced.ncsu.edu/programs/elementary-education-bachelor/.
[vii] "Majors – Education Studies Department". 2020. Education Studies Department. https://www.berea.edu/eds/majors-and-concentrations/.