Radiant, well-hydrated skin are two common traits in youthful skin. But as we age, the bright complexions of our youth can change, leaving us with fine lines, wrinkles, and skin that's dehydrated. Luckily, aside from making sure our skincare regimen is up to par, there are a few incredible foundation formulas on the market made specifically for mature skin. What's even more exciting is the fact that there's an option for every budget. Whether you're at the drugstore or looking for something more high-end, you'll have plenty of options to choose from!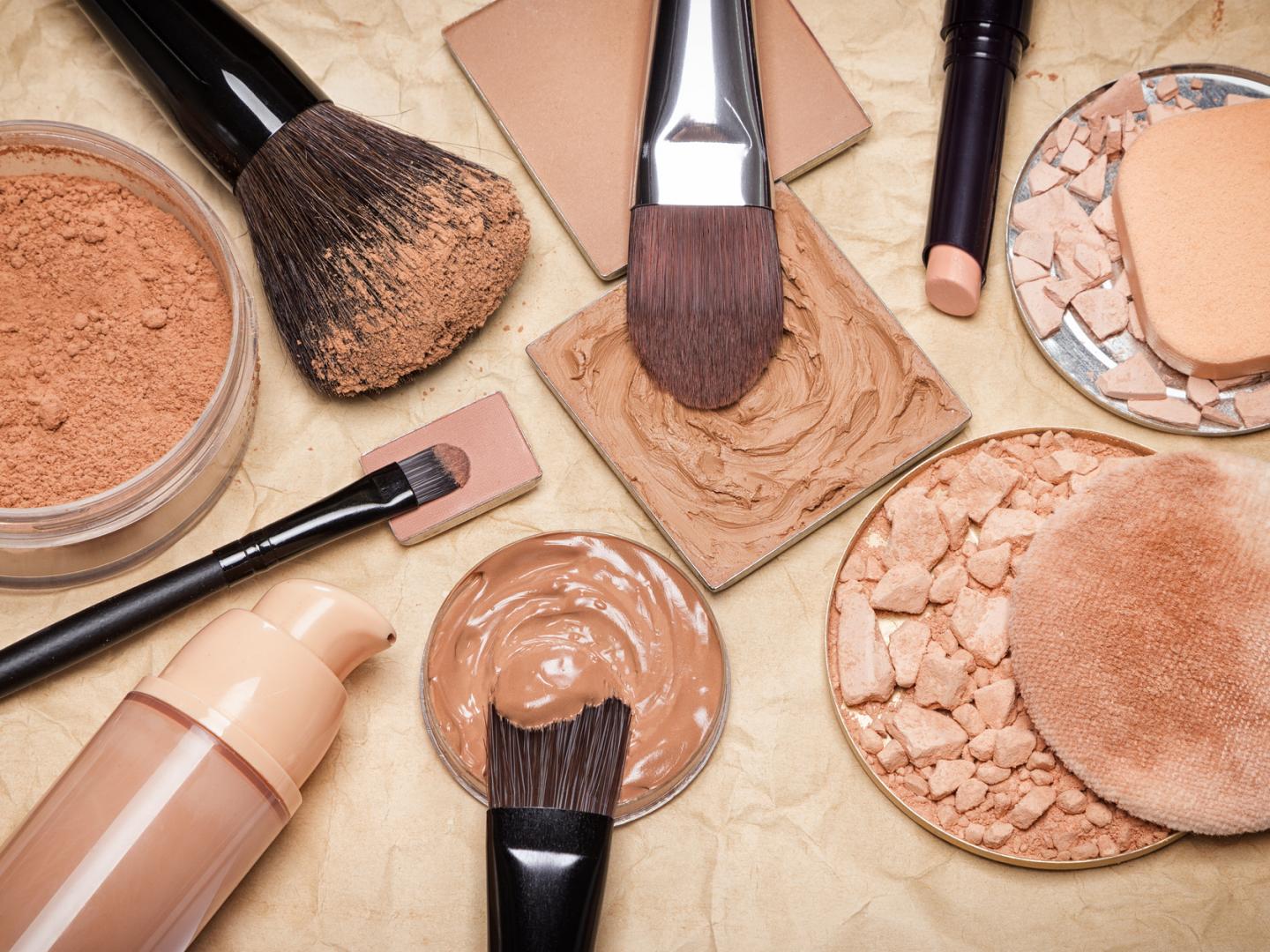 The best foundation for mature women are those that combine skincare benefits with the perfect amount of coverage for your needs for a complexion that's ultimately flawless. We've rounded up a few of the best formulas on the market for aged skin. Take a look!
Drugstore Anti-Aging Foundation Options
1) Revlon Age Defying 3X Foundation
This foundation offers twelve hydration shade choices to its customers for a base makeup that feels like a moisturizer, smooths like a serum, and preps like a prime.¹ The addition of SPF 20 is an extra-layer of protection for maturing skin. 
Key Points:
The formula's texture acts like a serum, moisturizer, and primer, all-in-one! 

Medium-buildable coverage with a natural finish

Tri-Shield Technology gently firms the skin, further helping to keep it looking more youthful 

SPF 20

Available in 12 shades
2) Almay Smart Shade Anti-Aging Skintone Matching Makeup
Almay offers its customers an intuitive foundation formula that perfectly matches to your skin tone. Featherweight in consistency, it starts off white upon application an instantly transforms to your perfect color!² Fine lines and unflattering foundation lines are a thing of the past with this foundation.

Key Points:
Tonemimic™ technology uses tiny spheres that break open and release pigment as it's blended over skin

Medium-buildable coverage allows a natural looking makeup that's still flawless

SPF 20 and suitable for sensitive skin

Dermatologist tested, hypoallergenic, fragrance free, clean, and cruelty free

Available in 6 skin-tone-adjusting shades
3) Covergirl + Olay Simply Ageless 3-in-1 Liquid Foundation
Covergirl and Olay combine their makeup and skincare superpowers with this super foundation that delivers even skin tone, firming hydration, and reduced fine lines and wrinkles.³ Simply Ageless 3-in-1 Liquid Foundation is your go-to for skincare and beautiful base makeup in one convenient pump bottle.

Key Points:
Fine lines and wrinkles are instantly smoothed

Moisturizing formula gives skin a dose of firming moisture

Skin tone is even and perfected 
High-End Anti-Aging Foundation Options
1) Lancôme Régenerie Lift Foundation
Lancôme offers its customers a foundation that lifts the skins for up to twelve hours! Facial contours are defined and skin firmness improves over time thanks to the formula being enriched with linseed extract.⁴ Dullness is done away with for a complexion that glows, leaving you with youthful looking skin that shines from within. 
Key Points: 
Up to 12h lifting effect and blurring of fine lines with linseed extract

Hydrating foundation with medium-to-full coverage. Radiant finish.

Transfer-resistant, non comedogenic, and fragrance-free.

SPF 27
2) It Cosmetics Your Skin But Better CC+ Cream
This full-coverage, color correcting CC cream offers customers SPF 50+ sunscreen and anti aging skincare ingredients in one power-packed formula! Skin texture is smoothed, brightness is enhanced, and hydration is increased. This product doesn't crease or crack on the skin, and imperfections like dark spots are instantly covered.⁵ 
Key Points:
Infused with an advanced anti-aging serum made of hydrolyzed collagen, peptides, niacin, hyaluronic acid, vitamins, and antioxidants. Together, they lessen the appearance of pores and wrinkles to create soft, supple, radiant-looking skin

Parabens and phthalates
These five foundation options are great for women with mature or maturing skin. Formulas that offer hydration, actively work against signs of aging with built-in anti-aging ingredients, and are lightweight will breathe new life into your skin, leaving you feeling fresh and rejuvenated with each wear. 
Note that even as we age, our skin won't magically fall into one category in terms of what we'll need to care for it and have it looking its best always. For example, while dryness is certainly a concern, perhaps your skin will simply be more sensitive rather than dry altogether. The key point to remember in all of this is to do your research and test as many formulas as you can until you find one that you absolutely love. Do this, and you'll be on your way to beautiful looking skin in no time.
[1] "Revlon Age Defying 3X Foundation." Revlon. https://www.revlon.com/face/foundation/revlon-age-defying-3x-foundation?shade=bare%20buff
[2] "Almay Smart Shade Anti-Aging Skintone Matching Makeup." Almay. https://www.almay.com/face/foundation/almay-smart-shade-anti-aging-skintone-matching-makeup?shade=deep%20like%20me
[3] Covergirl + Olay Simply Ageless 3-in-1 Liquid Foundation." COVERGIRL. https://www.covergirl.ca/en_ca/face-makeup/simply-ageless-liquid-foundation.html
[4] "Lancôme Régenerie Lift Foundation." Lancôme. https://www.lancome.ca/en/makeup/face/foundation/renergie-lift-makeup—foundation/CA-236593-LAC.html
[5] "Your Skin But Better CC+ Cream with SPF 50+." it COSMETICS. https://www.itcosmetics.ca/en/face/foundation/your-skin-but-better-cc-cream-with-spf-50/ITC_0008.html?gclid=EAIaIQobChMI7cDav9nh6gIVAbbICh07-gqyEAAYASAAEgJspPD_BwE#q=cc+cream&start=5