Has someone ever made a thoughtful gesture that stuck with you forever? Or have you ever helped someone without expecting anything in return? Today isn't world kindness day (yet), but it always helps to appreciate kind-hearted people in our world. Our planet is better with such wonderful strangers in it. Check out these photos of people who showed kindness without expecting anything in return.
 "Snake Danger"
When this stranger saw a snake under the car, he was kind enough to leave four signs all over the vehicle, alerting the owner of the impending danger. The car owner was super grateful for the gesture and even thanked the stranger via a Facebook post.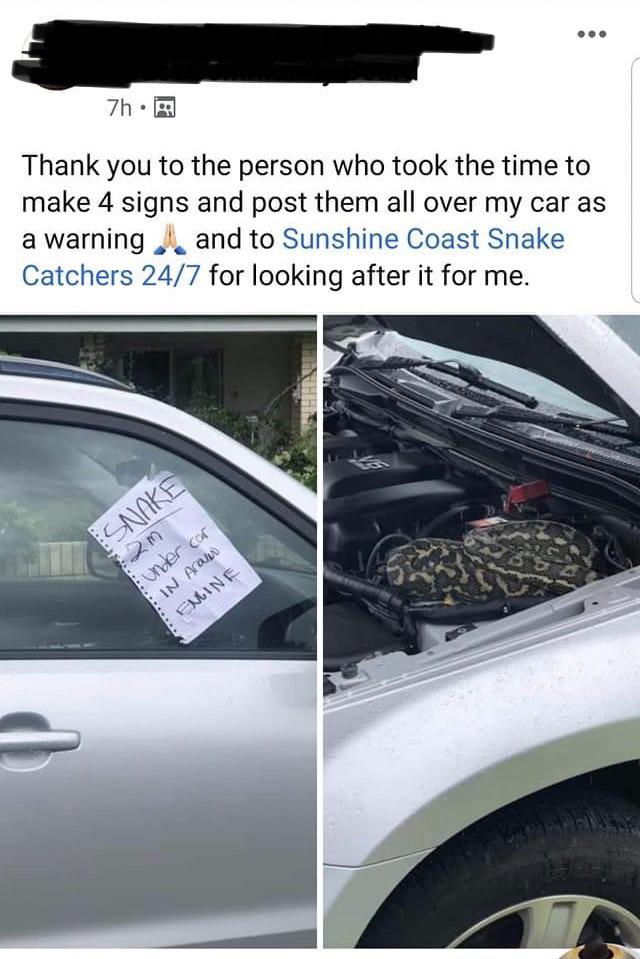 "Of Free Meals And Selfless Restaurants"
If you are ever hungry and broke, you know where to go for a free meal. This sign was at the restaurant's back door, which is a clear indication that selfless people exist.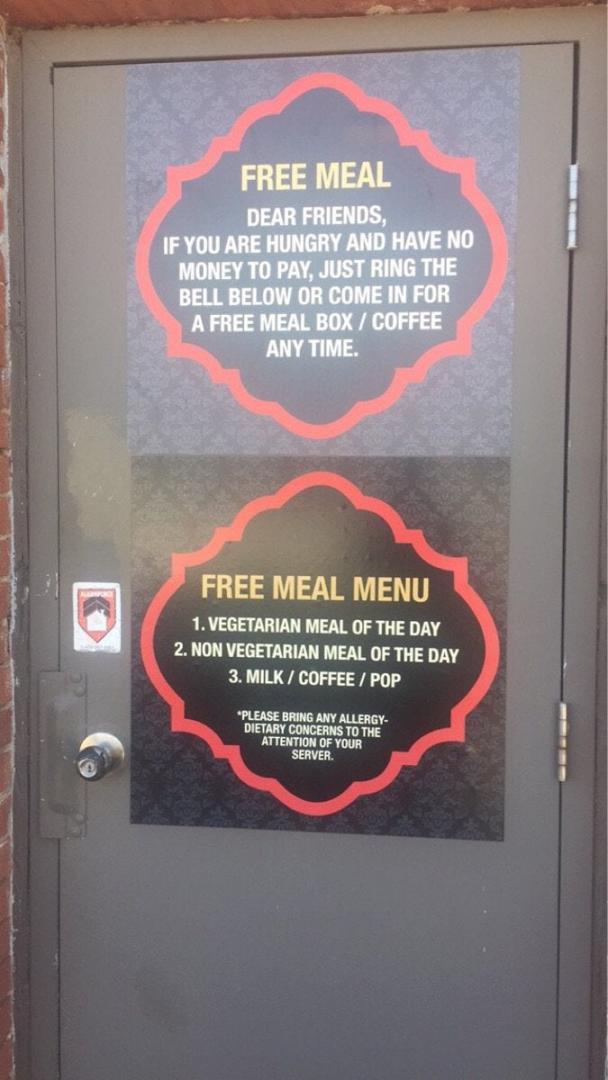 "…And A Starbucks Patron"
Imagine if someone paid for your meal from nowhere and then sent a note wishing you a great day. Well, it was this guy's lucky day.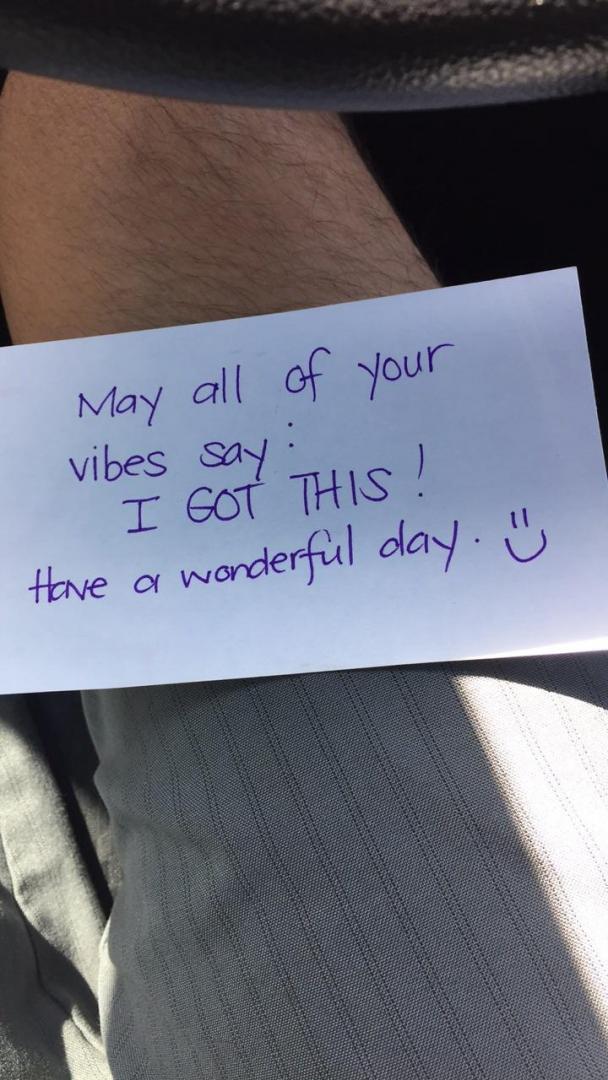 "The Umbrella Hero"
This young man noticed that the old lady was getting rained on while crossing the road. He ran to her rescue before she got all wet.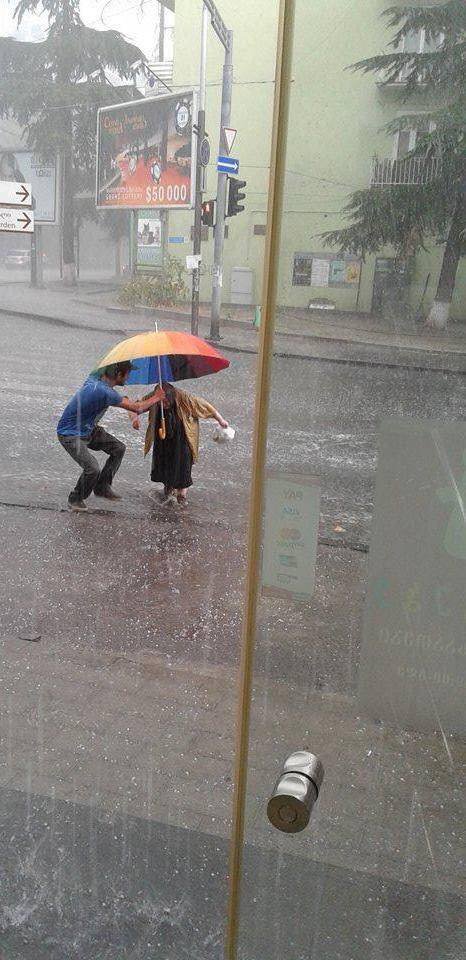 "When Your Neighbor Is A Chef"
Good neighbors do more than refrain from putting on loud music. LOL! This insanely kind guy has been making dinner for his old neighbor, and he just found out what the neighbor feels about his feeding program (pun intended).
"Willie: The Kidney Guy"
Today's hero is Willie, who responded to a parent's cry for help. Now the girl has a new kidney and a happier life. Go, Willie!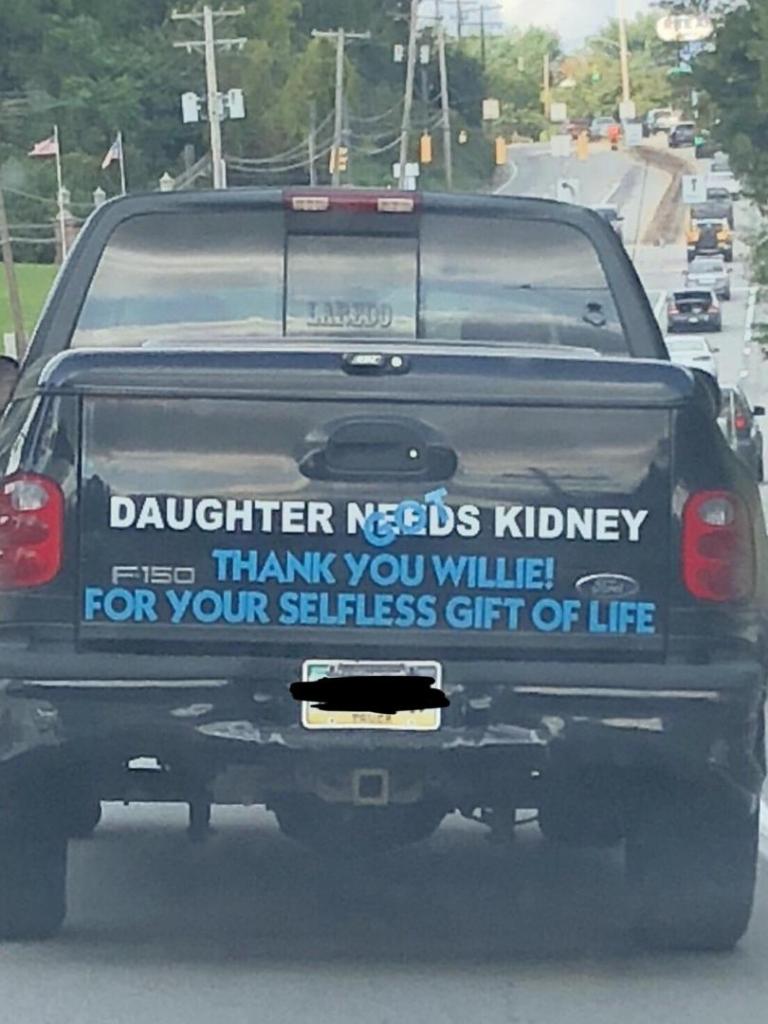 "Handyman Samaritan"
Our guy was driving across the country when his tire popped near KS/CO border. The stranger pulled over ASAP and helped put back the wheel.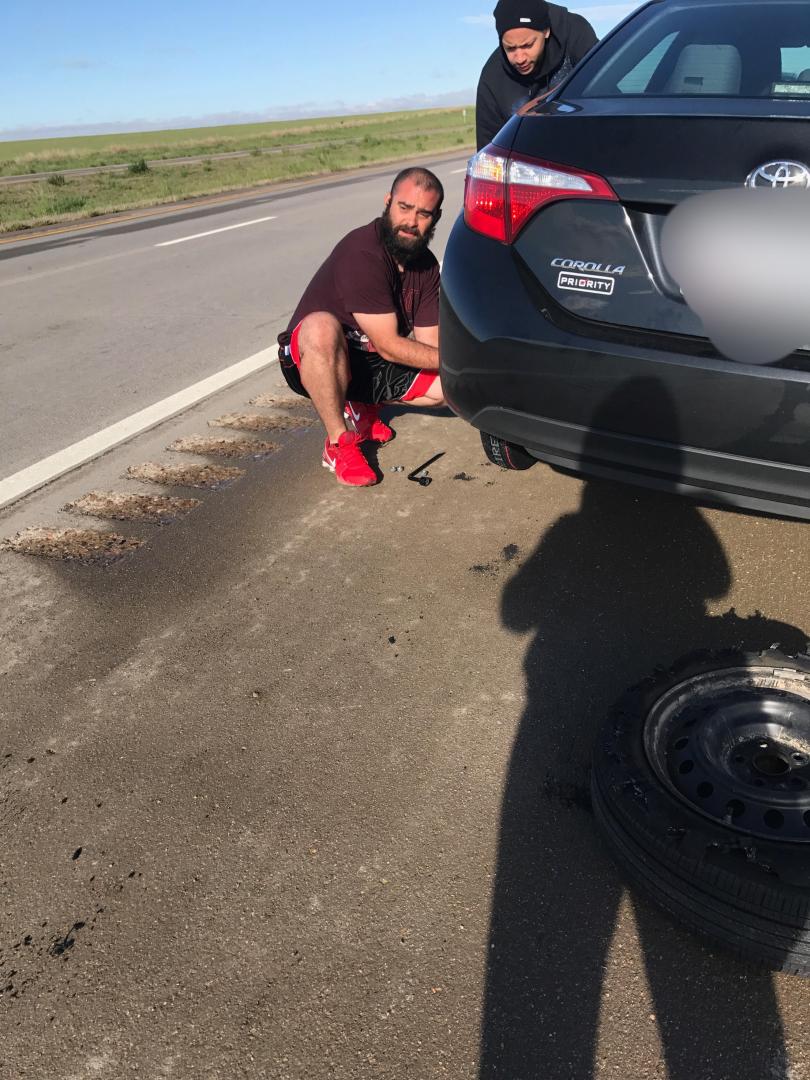 "A Compassionate Pizza Shop Owner"
When this pizza shop owner realized that people were eating from his garbage, he couldn't take it. The guy offered to give them free pizza slices and clean water.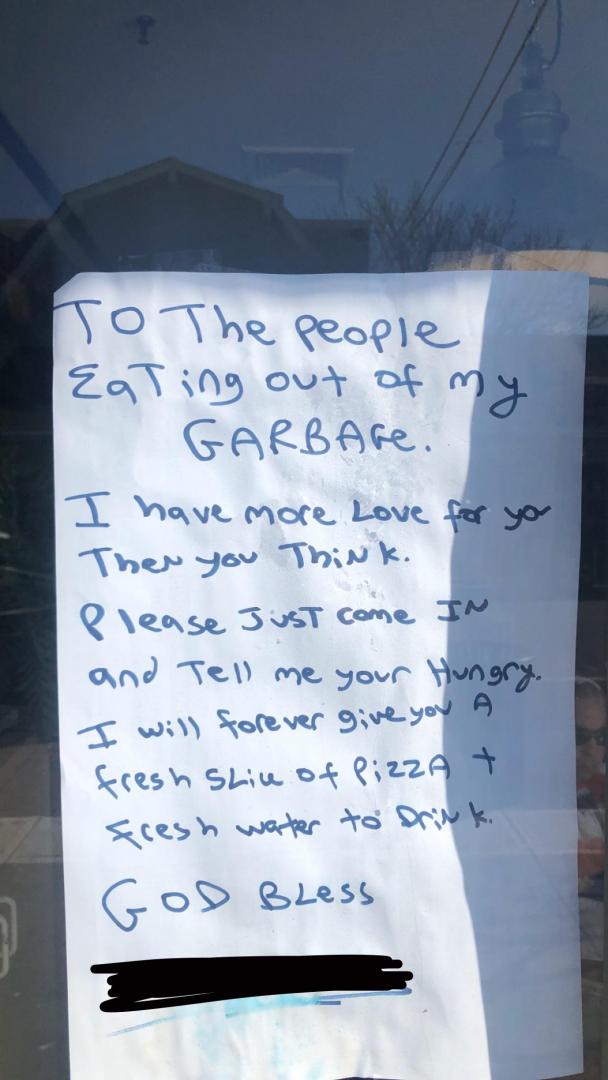 "Honorable Rowers"
The lady wanted to honor her husband, but the gates were closed. The rowers helped honor her wishes when they found the rose.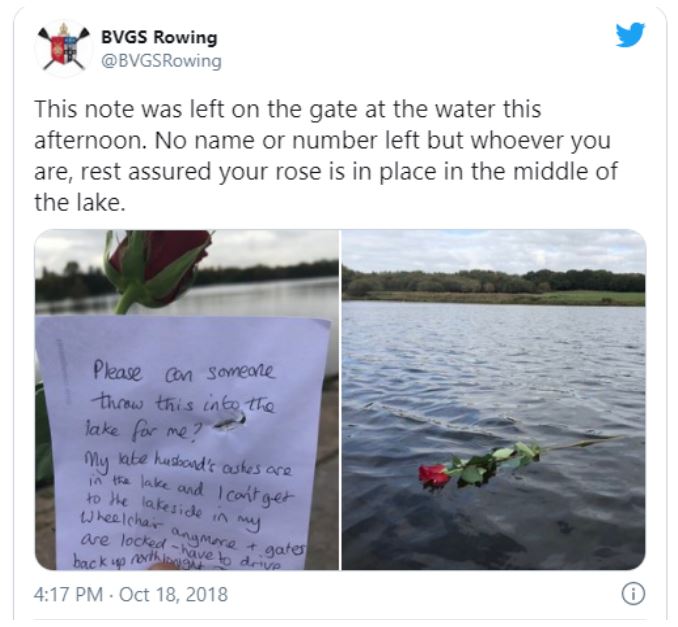 "Integrity Never Goes Out Of Style"
When this lady lost her purse, she had no hope of recovering it. Two days later, a stranger delivered it to her doorstep. Unfortunately, they didn't leave any name or contact.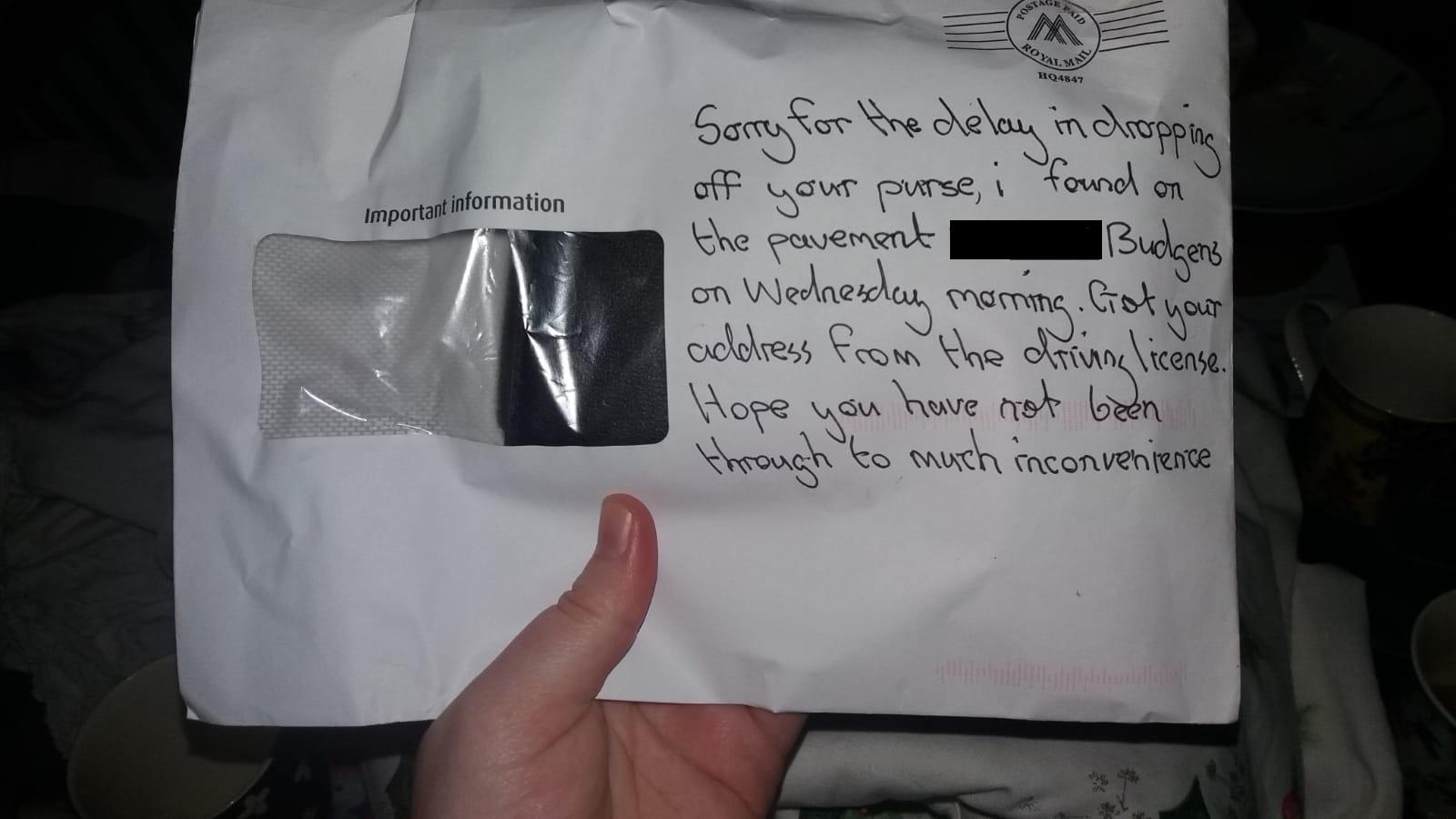 "Fatherly Love"
The older gentleman noticed that this young guy was struggling to tie his tie. He didn't hesitate to help him out.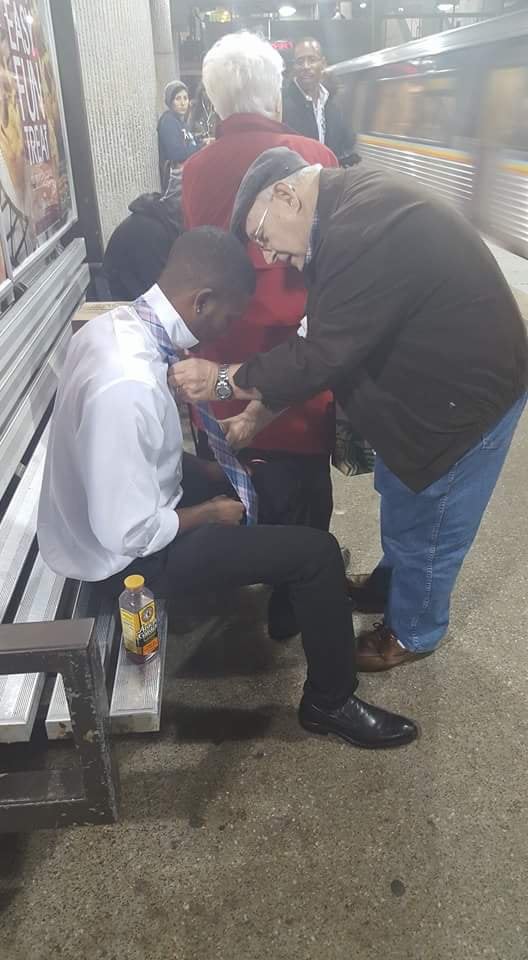 "All The Mexicans"
Let's take a moment to thank the whole country of Mexico – literally. We are forever grateful for their kindness.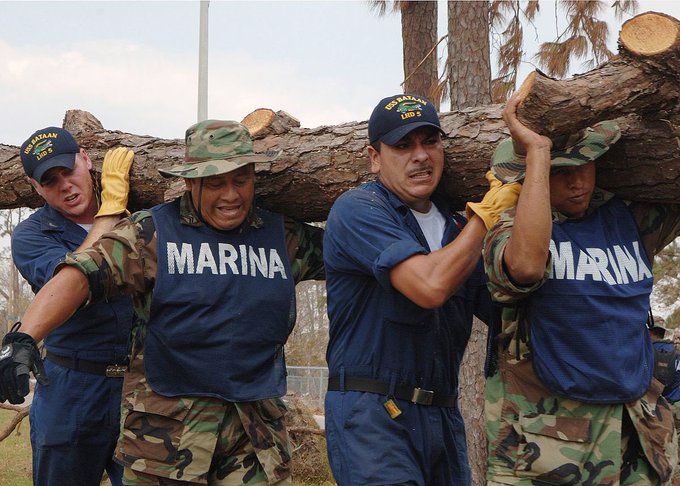 "How About A Free Car Today?"
All this buyer wanted was for the seller to hold the car for a week. Guess what? The seller decided to give away the vehicle, yea, for free!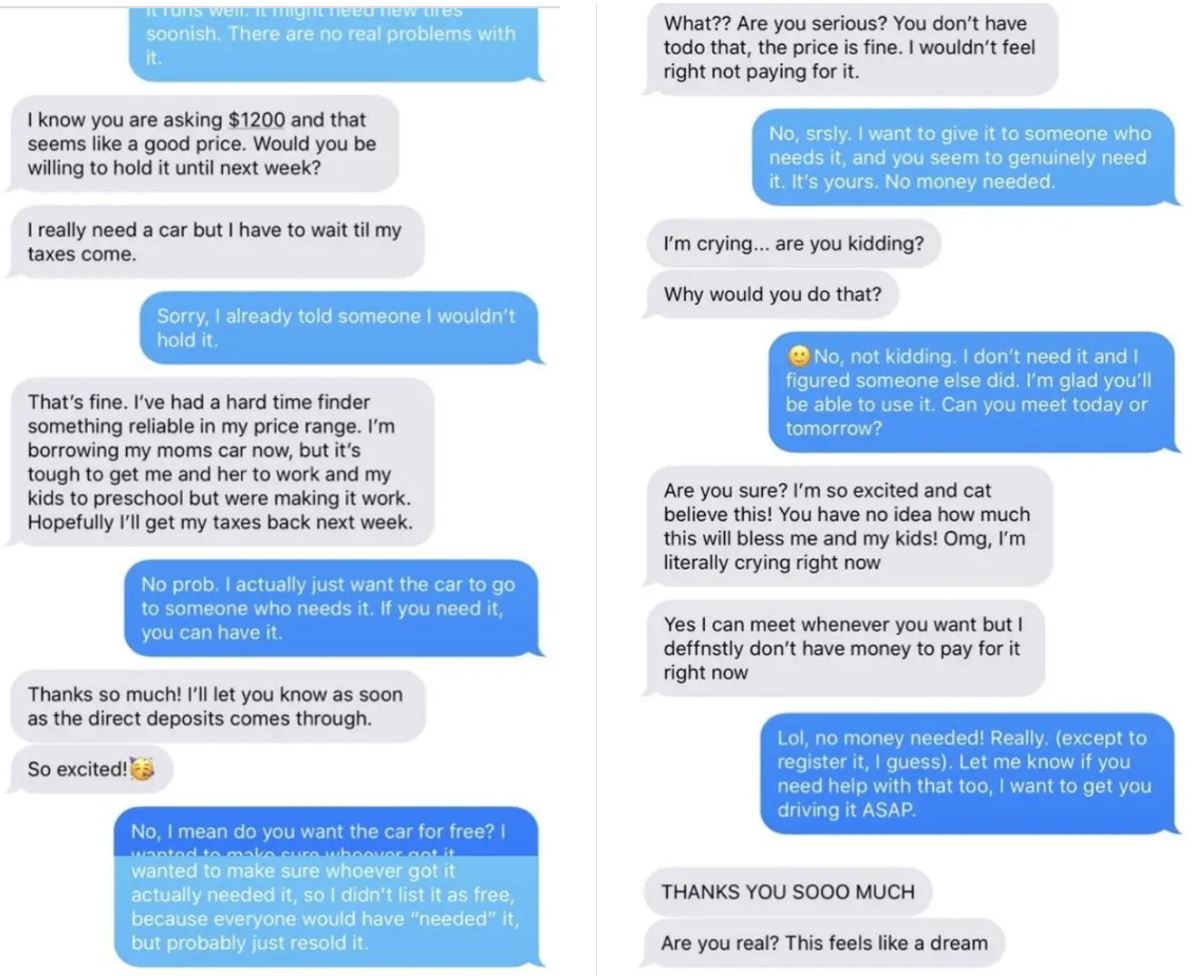 "Animal Lover"
This man found an injured sparrow and was looking up vet services. It's so sweet to imagine that people out here want the best for all creatures.
"A Jacket Station"
If you are ever cold and in Dallas, pass by this jacket station and pick a warm coat. You can also drop a jacket and help this heart-warming cause.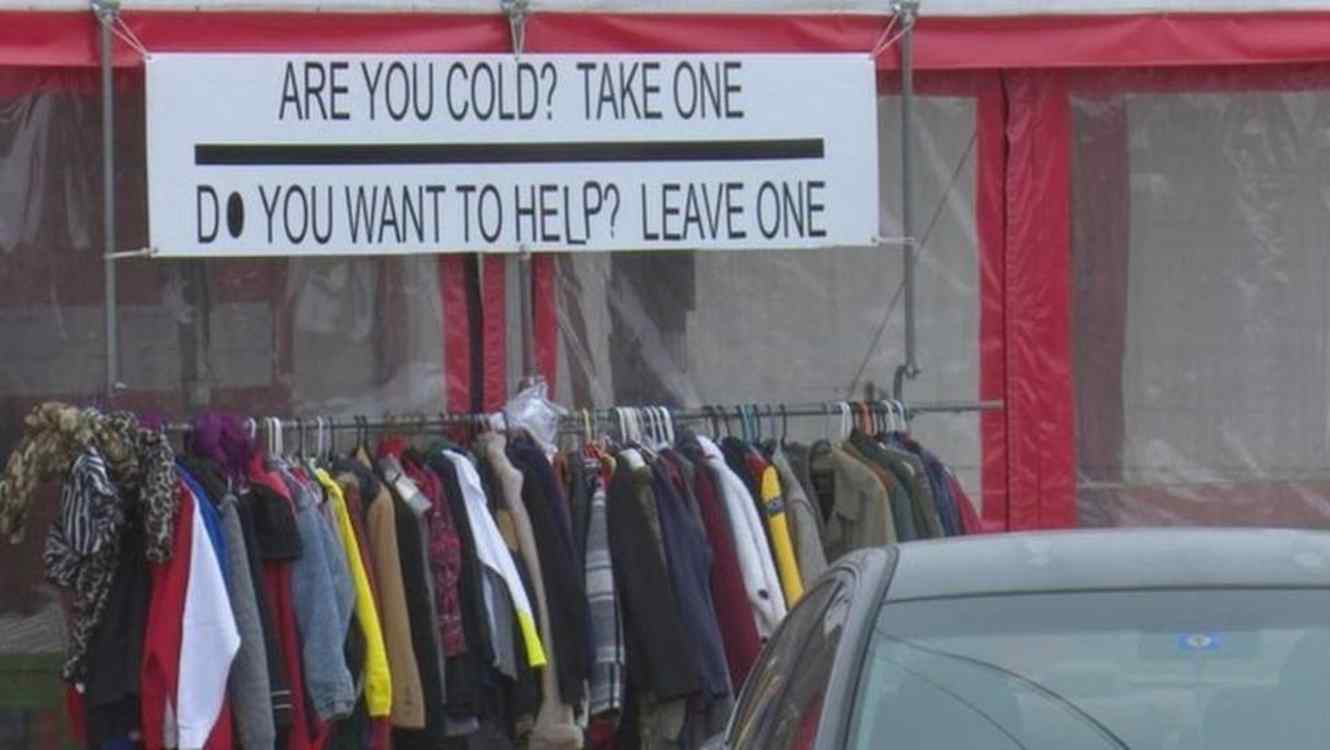 "Polite And Helpful Drivers"
When this older gentleman's scooter fell off the trailer at a spotlight, he must have been scared. Luckily, all the good men were driving on that road, and they hopped out to assist him.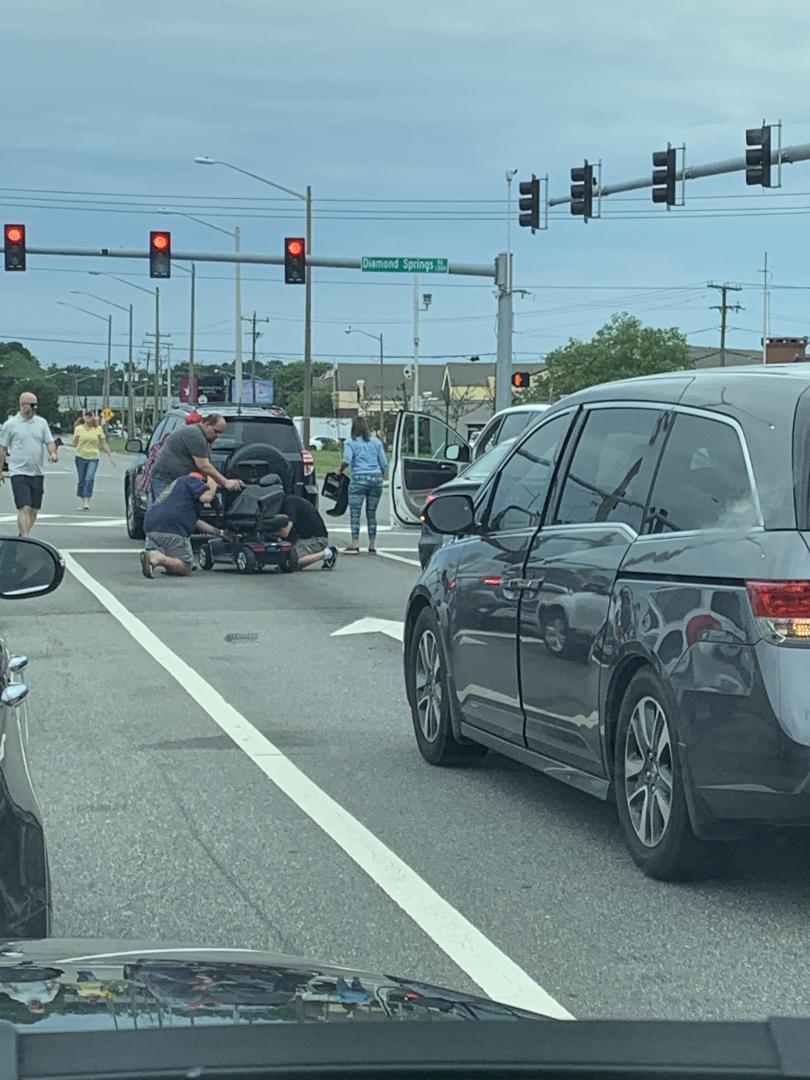 "Michael The Lifesaver"
Have you ever called an organization for help, and they didn't seem to cooperate? Thankfully, Michael saw this post and came through for a bro.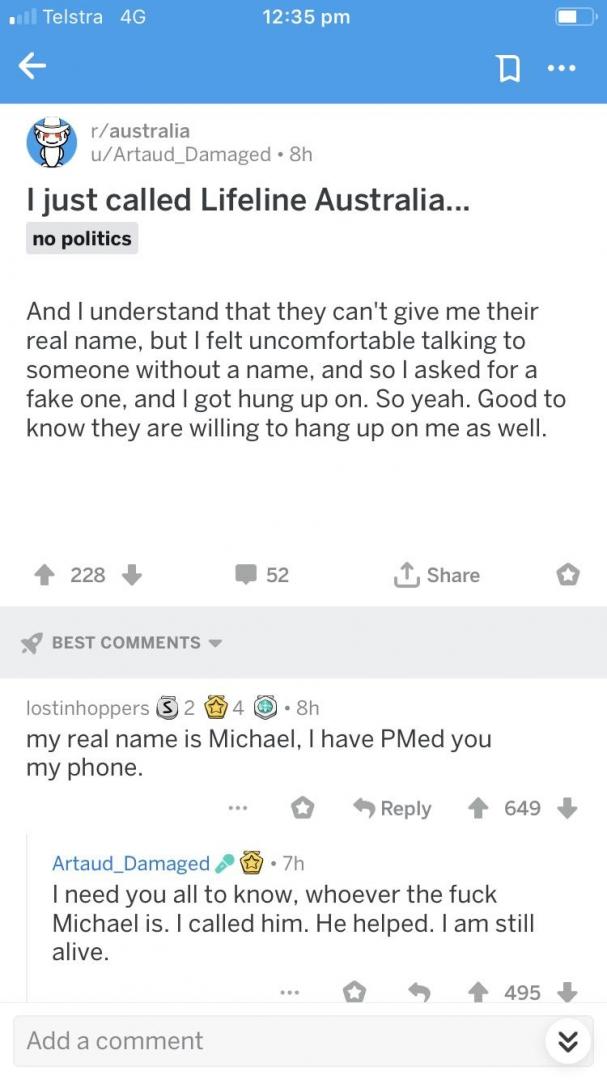 "Thoughtful 6-Feet Concert-Goer"
Ari enjoyed the concert because this tall stranger was considerate enough to move aside to avoid blocking her. What a kind soul!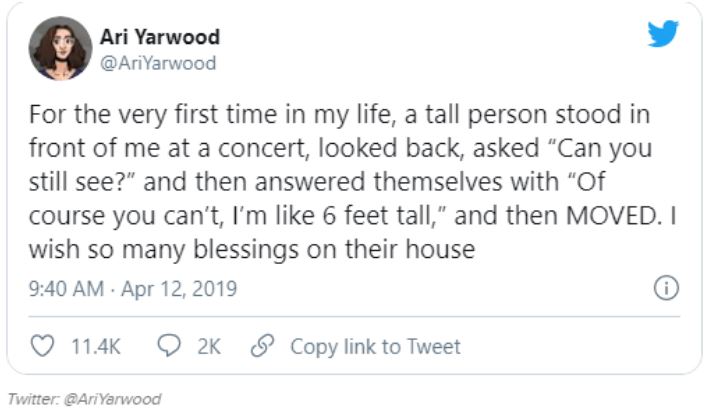 "A Tech-Savvy Gas Station Patron"
Gas station adverts can be annoying, which is why we need to applaud the stranger behind this gesture. At least now you know the magic button to use when you don't want to watch ads.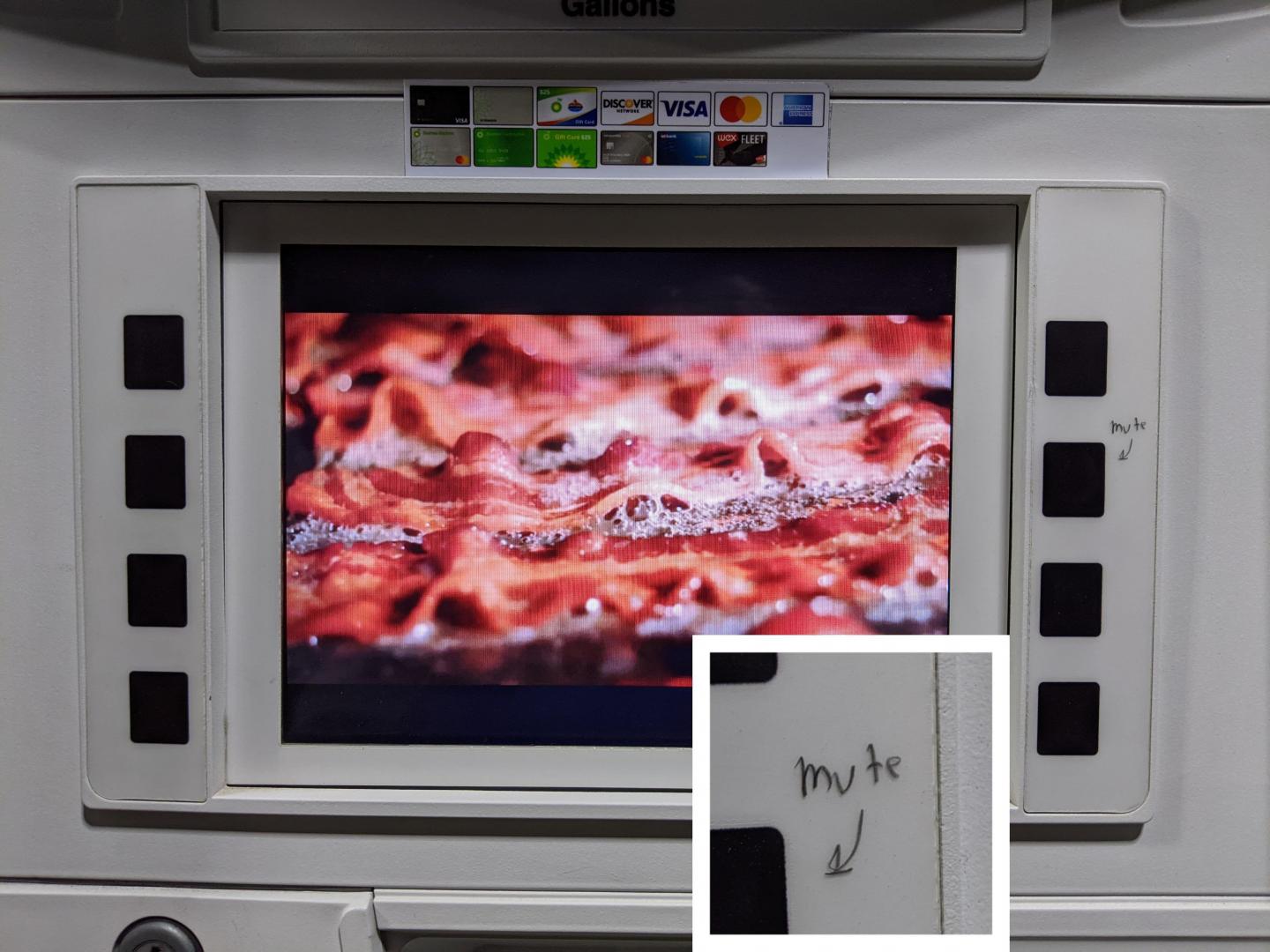 "Kind Classmates"
In an era where everyone is busy with their business, such concern is rare. This guy checked on the classmate when he was absent.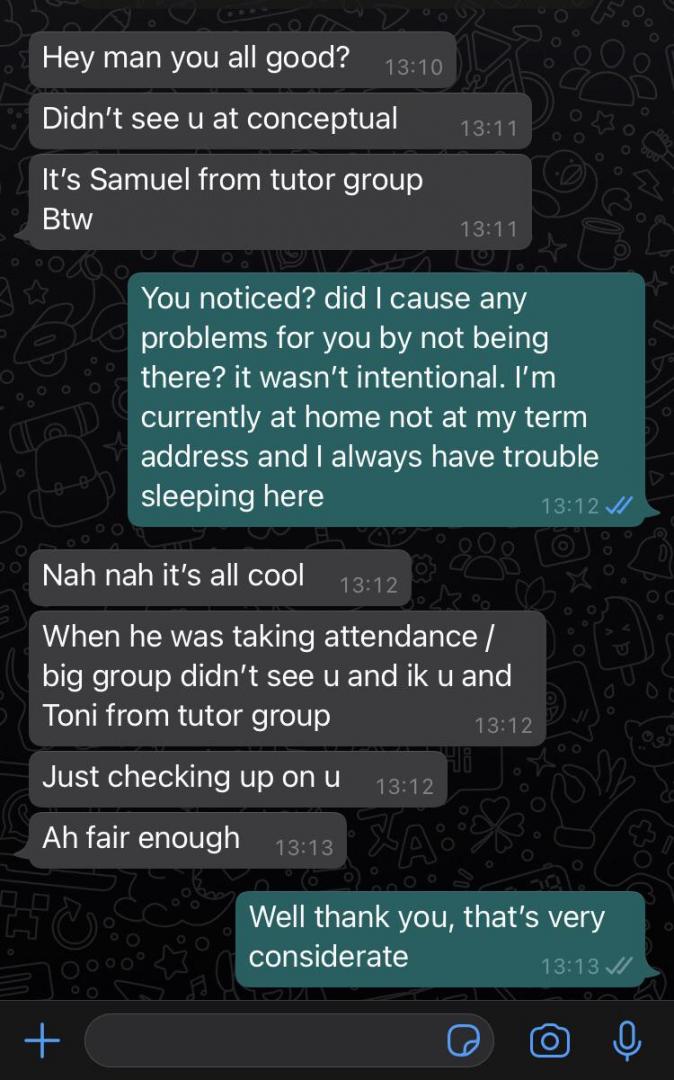 "Truck Shop Santa"
A secret Santa left Christmas stockings filled with gifts at this Georgia truck shop. What a kind soul!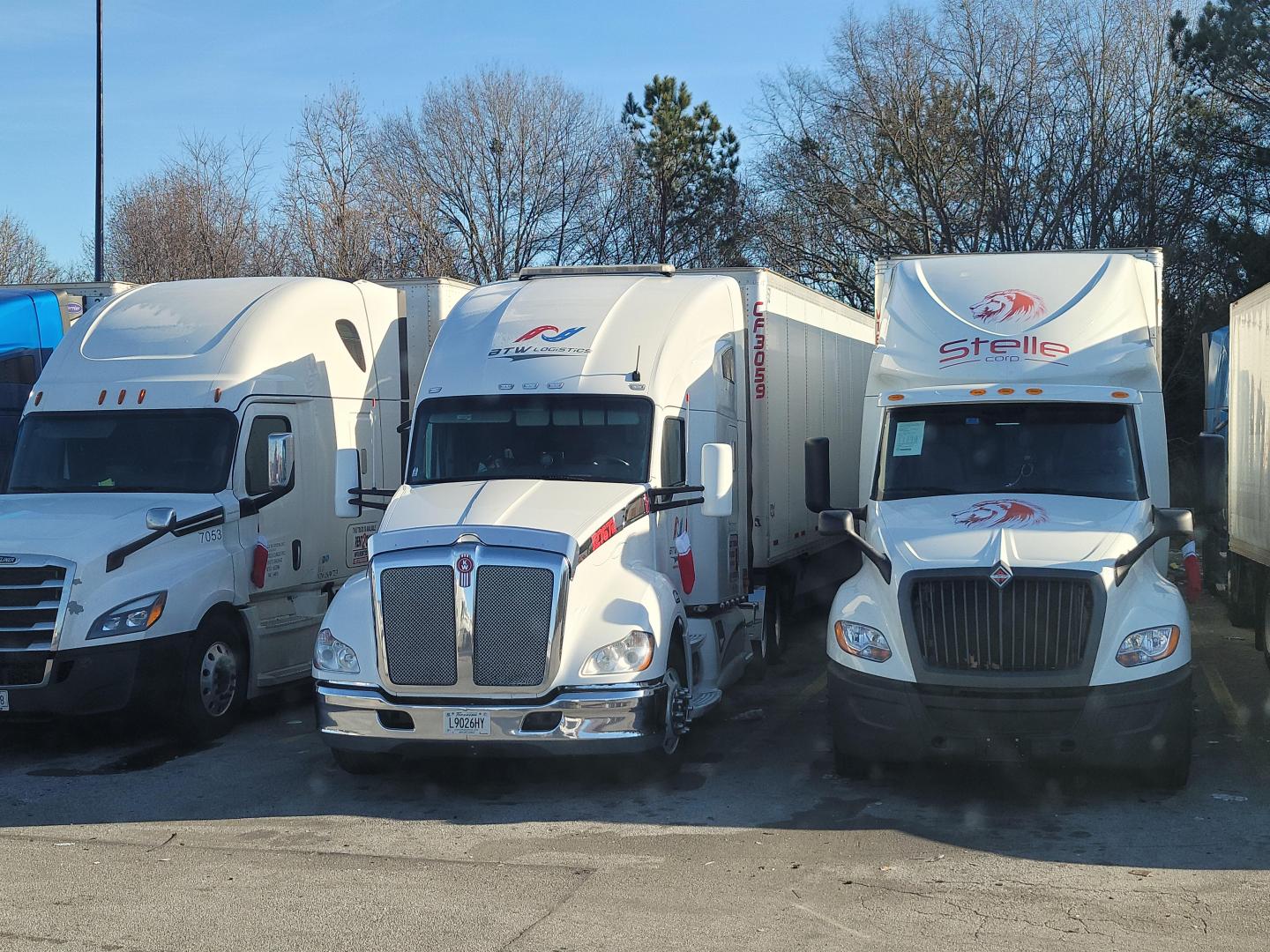 "Outpouring Group Effort"
The lady recently came out of an abusive relationship, which we all know takes a lot of courage. Her daughter lobbied her Facebook followers, and the response was overwhelming.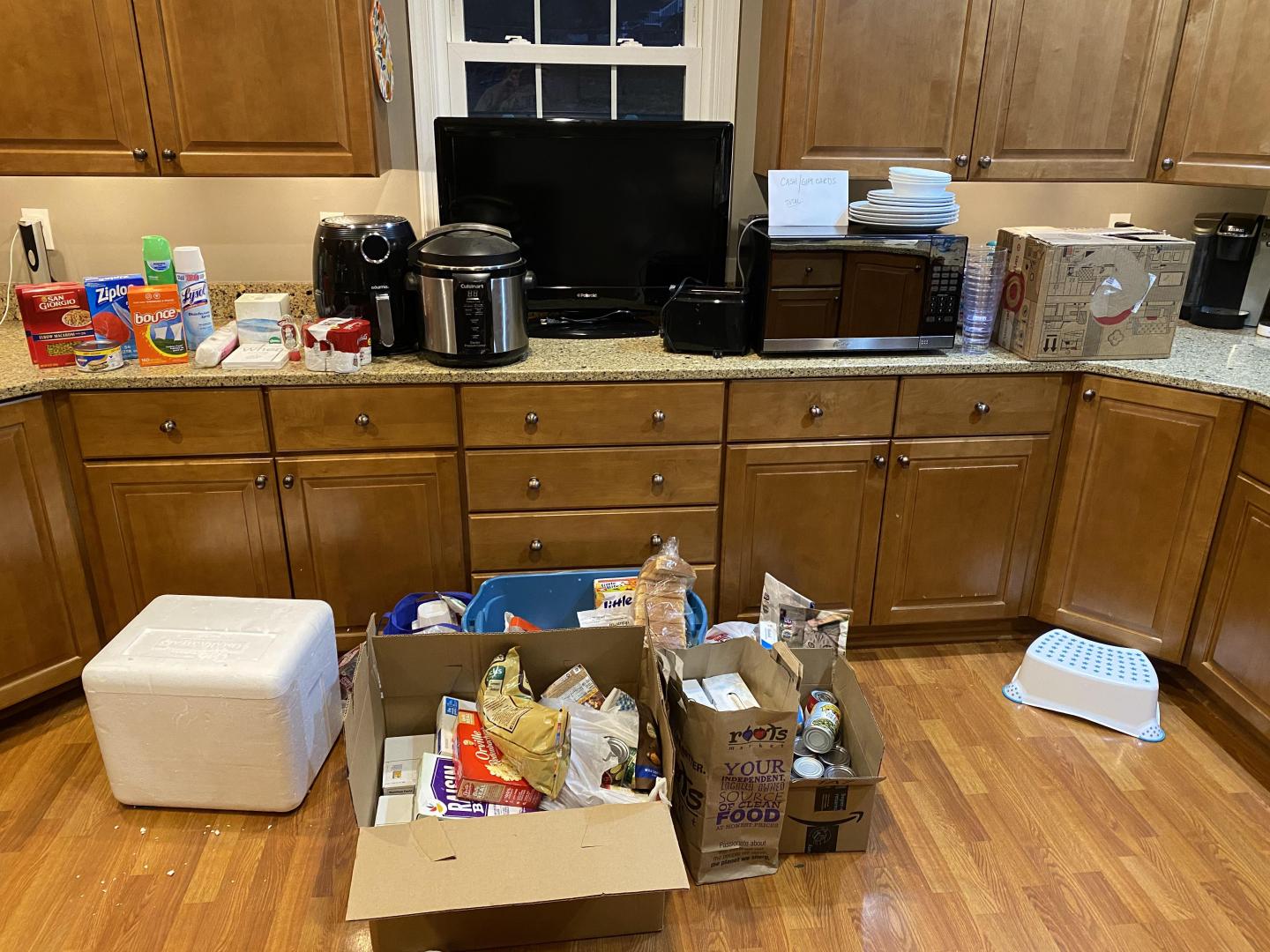 "Lost Keys"
When the girl lost her keys while jogging, she was probably sure she wouldn't find them again. Luckily, a kind stranger did this to make sure she found it.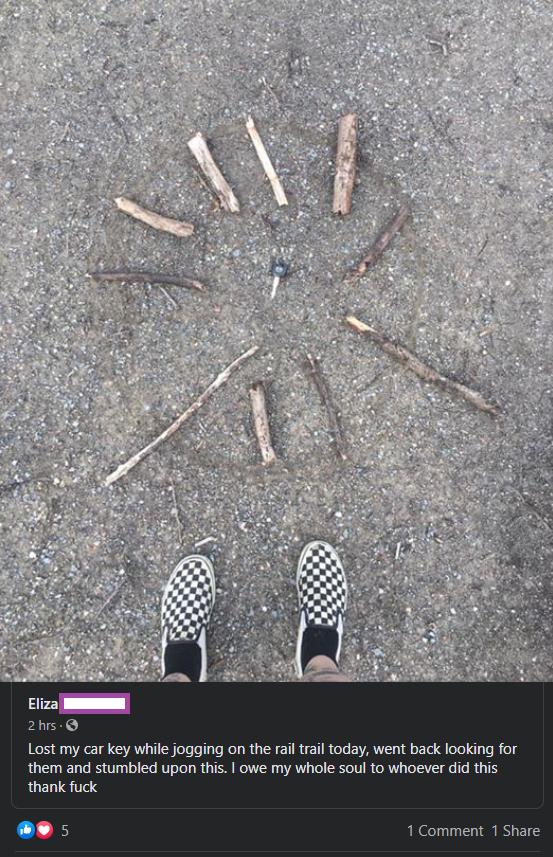 "The Understanding Boss"
This employee was sleeping during his shifts. On talking to him, the boss discovered that the guy was homeless and sleeping in his car.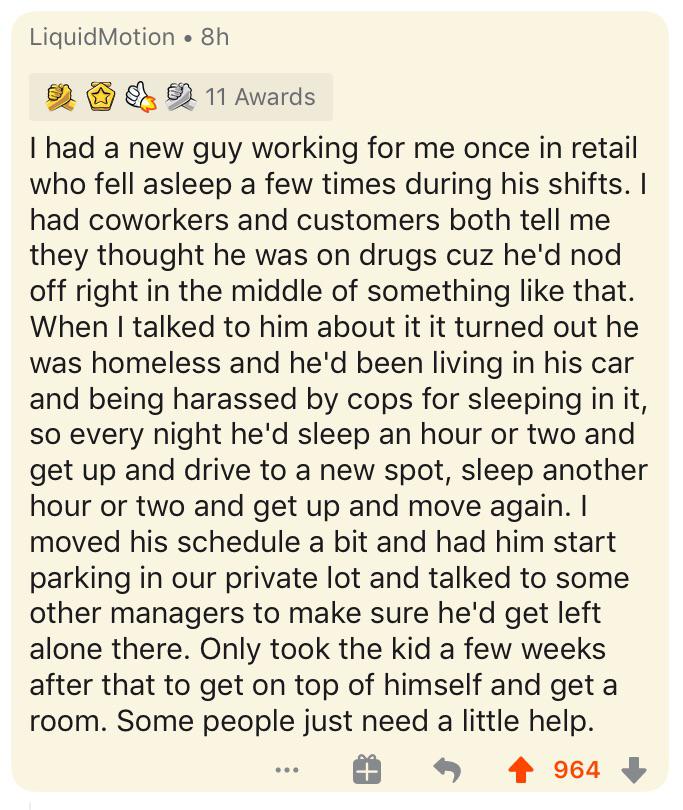 "A Thoughtful Bench Designer"
Not only does the bench look better with the top covering, but it is also welcoming to homeless people. Now they can shelter from harsh weather conditions.